5 Best Reviewed Newborn Photographers of Seattle, WA
Upon hearing the news that a baby is on the way, new parents often become overwhelmed with decisions. Most perplexed are those inexperienced parents who want everything perfect for their firstborn. The race to ace everything before the arrival of the baby can cause a lot of decision fatigue. One such concern that bugs new parents is the selection of a newborn photographer who can take the perfect pictures of their little one. This step is crucial as photos are timeless, and often is used to introduce the world to your new edition. 
A lot of thought must go into picking the right photographer and in a place like Seattle, parents can get misguided due to many leads claiming to be "the best" photographer in the area. These affairs can be costly as well, so, it is essential that parents weigh their options well.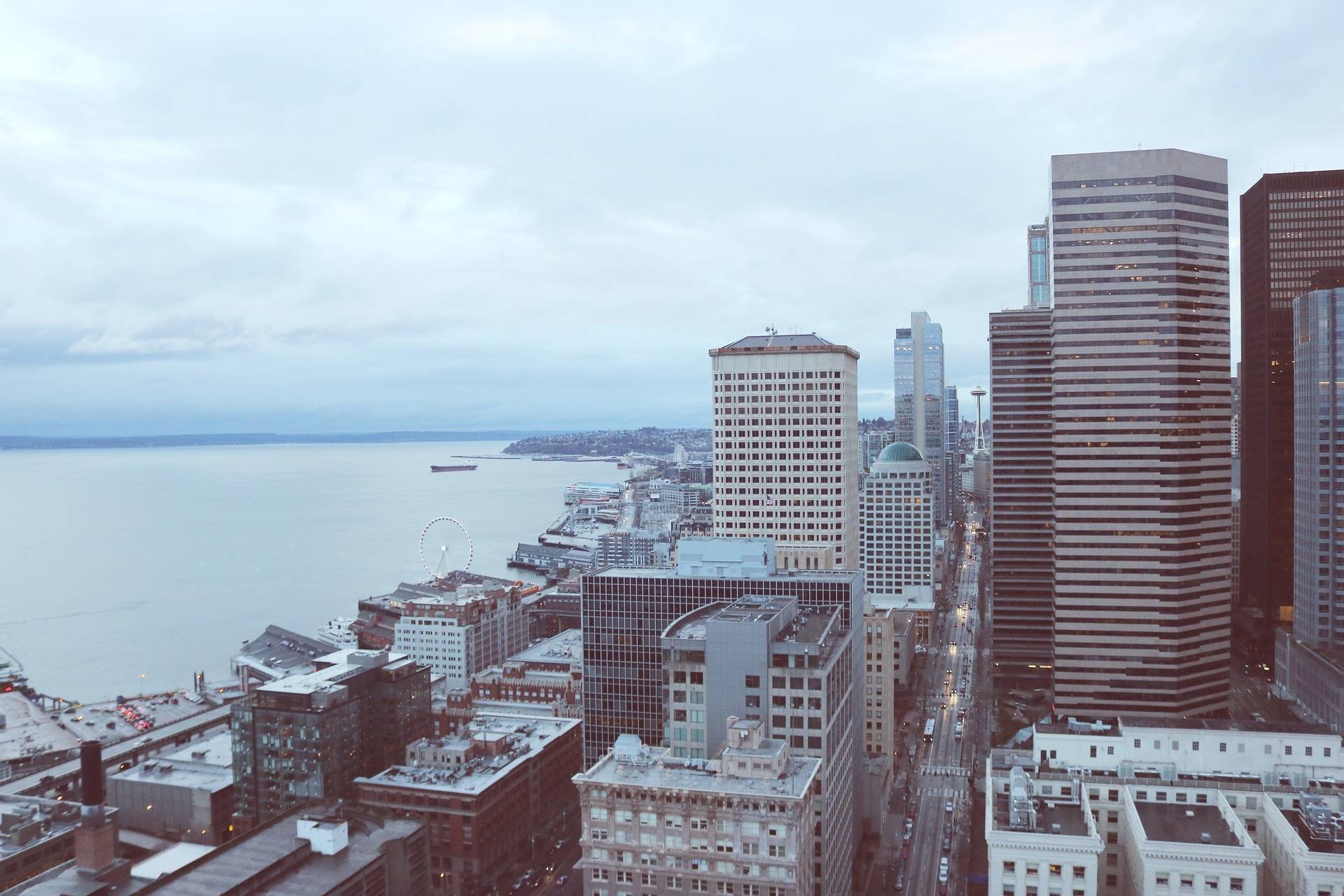 LIST OF THE 5 BEST SEATTLE, WA NEWBORN PHOTOGRAPHERS
To curb the decision fatigue for all the parents in Seattle, we scanned the web. After thorough research and taking references from websites like Yelp, Angie's List, and Thumbtack, we have compiled a list of the 5 best photographers in Seattle, WA.
1. JENNIFER LOOMIS PHOTOGRAPHY
YOU are beautiful and your maternity photography should not only make you feel beautiful but also capture your beauty and radiance in a unique and artistic manner. Your family is special, quirky, amazing, and unique and so should your family photographs. That's how maternity and family photographer, Jennifer sees you, your partner, and the ones who have become her subjects over the last 20 years of her studio being in business. Jennifer creates fine art photographs that tell the stories of your transformation into motherhood, as well as the moments ranging from the bright and happy to the more quiet and intimate times that exist for your family including the pups. 
 Her unique three-step process allows her to get to know you which helps her create the final artistic pieces she does. You walk away with amazing timeless photos that portray you and your family's special relationship, all while feeling beautiful and empowered. Educated and trained as a photojournalist but working in an artistic studio setting, Jennifer gently works to capture special moments happening in front of her in a controlled environment using natural light.  Her timeless fine art photography of your family lets you re-experience all that precious love through your lifetime, and will also be a cherished, lasting memory for you to gift to many generations to come. Your happiness with your session and final prints and albums is her primary goal, and she personally guarantees all her work which has created fans who come back year after year. To learn more about her process, and to see more of her fine art photography, contact her at https://jenniferloomis.com/
2. CICCARELLI PHOTOGRAPHY
Erik & Marissa are husband and wife photographers based in Seattle. They love what they do because they get to meet the best people and tell their story. Everyone has a story to tell, let them help tell yours. You can check out their website for more information http://ciccarelliphotography.com/
Amaranth Images are dedicated to the celebration and commemoration of all things baby. From the moment you learned you were expecting a new life to join your family, your life changed forever. From that very first breath, the first touch of the tiny fingers, and the first cry, your heart is stolen. A newborn baby depends on you for everything, and it can be hard to step back from the intensity of those needs to take the time to savor the unique being that has come into your life. By the time you catch your breath. weeks or even months may have passed. 
With newborn photography, they help you slow down for a few hours, take a breath and take time to capture the fleeting details of the first weeks of life. When you flip through your album or pause to examine the delicate curl of your baby's ear in a wall portrait, the sweetness will come back, whether your baby is two months, a year, or graduating from high school. You can check their website for more information https://amaranthimages.com/
4. KIM HILDEBRAND PHOTOGRAPHY
Kim Hildebrand is an award-winning newborn and family photographer, instructor and mentor based in Seattle, WA. My passion for film photography started at an early age, spurred by her dad's love for visual storytelling. She loves to incorporate that element of storytelling with a creative twist in her work with newborns, kids, and families, ever since launching my business in 2007.2018 has been a busy and fulfilling year! 
Besides photographing amazing newborns and families for professional and editorial work, she became a teacher at Click Away, launched an online course all about flash photography, co-founded a Film Camp photo retreat (it was a blast), and last, she decided to start giving back through Soulumination, a wonderful local organization that provides photos to families of terminally ill children and babies. You can check her work on Kim's official website https://www.kimhildebrand.com/
5. SISSY AND LOU PHOTOGRAPHY
They chose the name "Sissy+Lou" completely based off its sentimental value to our family. They attribute "Sissy" to their daughters and kid sisters whom they love dearly. Lou was his sons mischievous and hilarious cat that they all loved and miss terribly. "Lou" will forever be one of those names that will always bring a smile to their face. 
Much like their business. Together with his wife and partner, Alexa, they have poured their heart and soul into the creation of this business. this is their baby, Sissy+Lou Photography. You may check their website here at https://www.sissyandlou.com/
HOW TO HIRE THE RIGHT PHOTOGRAPHER IN SEATTLE, WA?
Now that you have an idea of whom to contact in Seattle for photographing your baby let's understand the important nuances to note when hiring a photographer.
The first thing one must do while hiring a photographer is to ask the photographer to show his/her previous work. Every seasoned photographer carries a stellar portfolio displaying all of his best work. It will give you an idea of your photographer's skills.


Ask for all the details that will go into the session. For instance, the props that he/she will bring along, the lighting equipment, the camera, etc. You may be unfamiliar with the particulars of these sessions, but asking these questions will give you a rough idea of how well prepared your photographer is.


Meet up once for a consultation before the photo session to discuss visions and to make sure that both of you are on the same page. It is during this time you should tell your expectations to the photographer, do not hold yourself back.

PRICE, REVIEWS AND MUCH MORE: SEATTLE BABY PHOTOGRAPHERS
As mentioned above, Seattle has a plethora of photographers claiming to be the best of the best. Nowadays, it is effortless to create a fake review base to push the clientele, hence only trust authentic and approved websites for such hunts. 
A 4.5-star rating must be the average rating of your chosen photographer. Anything too less than 3.9 seems unacceptable. 
Everyone must be curious to know the price point at which these photographers operate. Well, in Seattle the average package is anywhere between $300-$500 inclusive of all the services and at least a 2-3 hour long shoot. 
The prices will vary with photographers depending upon their experience, assistance, equipment, and vision. Some may even quote much less than $500, but it all comes down to the quality you're after. 
Now, you can avail a few offers on these sessions and save a few bucks along the way. 
You can also visit the location of the photographer to save some money. Or you can book in pairs with your friends to attain higher discounts. Even booking a photographer through referrals can also get you a special package. So always be on the lookout for these things as they can save you from burning a hole in your pocket.
We understand how important this must be for you. Thus, we want to give you a final tip: do not force yourself to find the cheapest option just for the sake of money. These events are the once-in-a-lifetime kind. They are like an investment. Do not fall prey to the hands of novices or tricksters and do thorough research before selecting a photographer.
RELATED ARTICLES: