5 Best Reviewed Newborn Photographers of San Francisco, CA
Upon hearing the news that a baby is on the way, new parents often become overwhelmed with decisions. Most perplexed are those inexperienced parents who want everything perfect for their firstborn. The race to ace everything before the arrival of the baby can cause a lot of decision fatigue. One such concern that bugs new parents is the selection of a newborn photographer who can take the perfect pictures of their little one. This step is crucial as photos are timeless, and often is used to introduce the world to your new edition. 
A lot of thought must go into picking the right photographer and in a place like San Francisco, parents can get misguided due to many leads claiming to be "the best" photographer in the area. These affairs can be costly as well, so, it is essential that parents weigh their options well.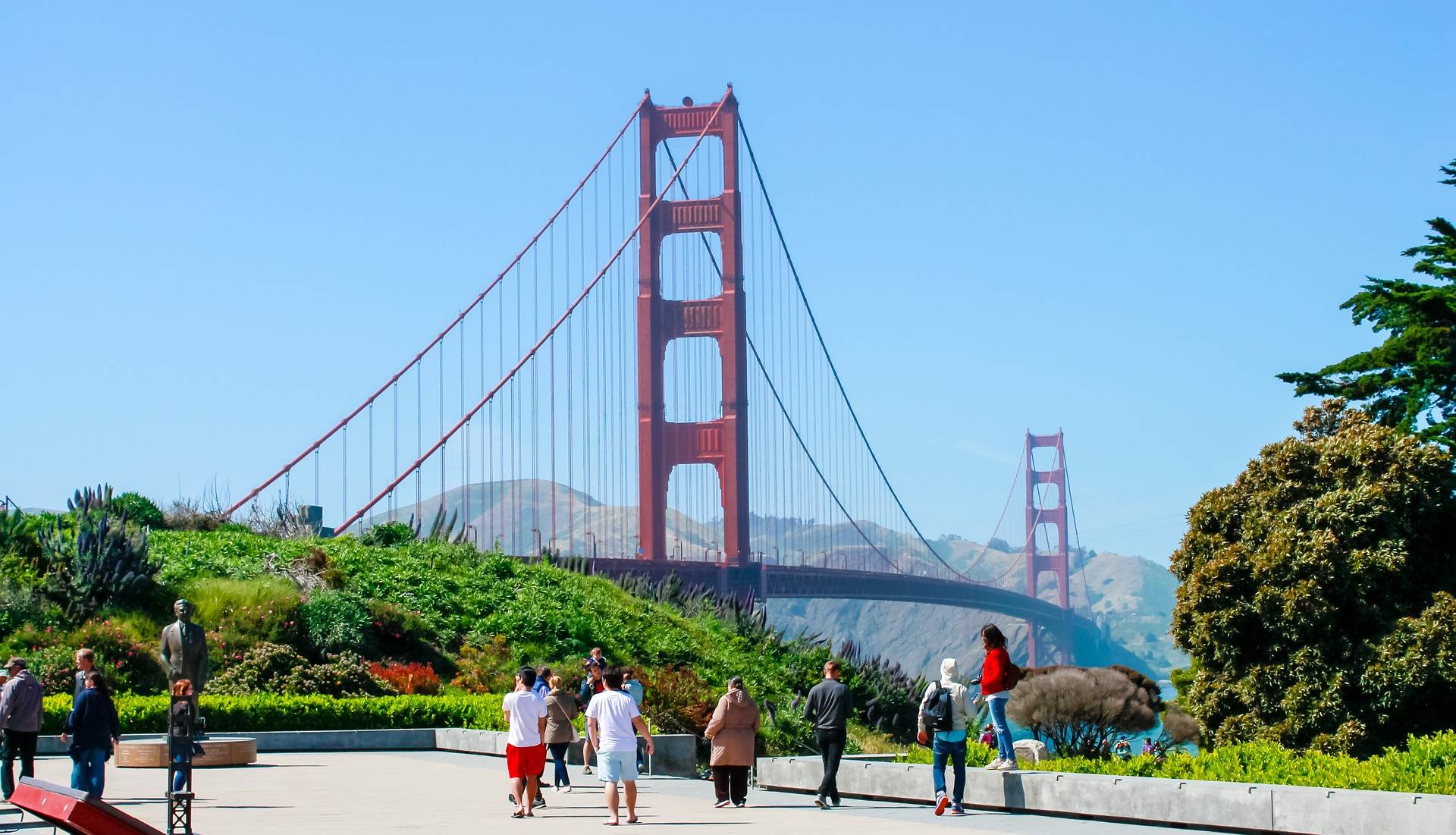 LIST OF THE 5 BEST SAN FRANCISCO, CA NEWBORN PHOTOGRAPHERS
To curb the decision fatigue for all the parents in San Francisco, we scanned the web. After thorough research and taking references from websites like Yelp, Angie's List, and Thumbtack, we have compiled a list of the 5 best photographers in San Francisco, CA.
1. PHOTOGRAPHY BY EMILY PAYNE
For over 15 years, Emily has been specializing in the best newborn photography, maternity photography and family portraits in San Francisco. She wants you to feel the sweetness of the moment every time you look at your photographs. She is a mom to two sweet girls, Joey, and Rosie who have taught her so much about connection, love, and the importance of family. 
If you want to get a sense of the style and type of photos you will receive during your session, look through her site and blog. Her style is clean and real. She thinks the baby should be the focus! Her website is https://emilypayne.com/
2. ASHLEY KAPLAN PHOTOGRAPHY
Ashley Kaplan is an award-winning newborn and family photographer based in San Francisco.  She is easy-going and helps put clients at ease while simultaneously creating unique and beautiful artwork for them. Ashley loves to live in nostalgic "remember-when" moments and she almost never tires of looking through old photographs. She considers herself a visual storyteller and she helps families cherish their now as well as bestow the gift of memories in a single frame to future generations. She loves to use mother nature's glorious natural light to create artistic heirlooms by documenting warm, emotive and authentic family love stories for the adventurous at heart.
Ashley's goal is for clients to not only see what they look like through the different seasons of life, but she wants them to *feel*  how they were loved, how they loved, the adventures that were had, the joy shared, the tenderness felt, the laughter that flowed, the tears that fell, the chaos of it all, the beauty in the simple moments and the myriad details that make up this chapter in their family love story.  You may view her creative portfolio and contact her at https://www.ashleykaplanphotography.com/ 
3. KATIE RAIN PHOTOGRAPHY
Katie Rain is an award-winning newborn and family photographer based in San Francisco. She has a degree in musical theater, two adorable kids, and a new puppy named Pixel. She is in her 8th year of business and has had the pleasure of photographing over 1,000 amazing families! 
She specializes in lifestyle newborn, family, maternity, baby, and commercial photography with an emphasis on keeping the images natural and candid. She serves Marin County, Sonoma County, the San Francisco Bay Area, and New York City. She welcomes families of all backgrounds, cultures, races, and lifestyles. You may contact her at https://katierainphotography.com/
4. CARLY TABAK PHOTOGRAPHY
Carly is a San Francisco photographer. She specializes in baby, children, couples, engagement, family, maternity and portrait photography. Her passion for photography started with the arrival of her first daughter, Cameron. Behind my lens, she is able to capture her most intimate moments and natural expressions. Eventually, she became hooked, and her hobby turned into a passion! As a photographer, she helps others to capture beautiful and important life moments. She does this with great inner satisfaction. 
As her client, you can expect to receive beautiful, highest-quality portraiture, amazing customer service, and her genuine promise that you will love your images. She puts all of her heart into creating stunning, artistic images that portray you, beautifully. Portrait sessions are playful, expressive, and inspired — overall, a fun experience. If you want to know more about her studio, check out her website https://www.carlytabakphotography.com/
5. SARA JENNINGS PHOTOGRAPHY
Sara is an all-inclusive photographer. What does that mean for you? It means that your session fee includes ALL of the retouched, full resolution images in your gallery. She also believes that your images should NOT just live on a hard drive and deserve a place of honor in your home. For this reason, all sessions, full + mini, also include a print credit for you to use to buy beautiful, quality prints of your images. 
Sara has been named one of the top 20 newborn photographers for 4 years in a row. She has had over 500 families trust her with their little people and memories since 2013. Check out her website if you want to contact her https://sarajenningsphotography.com/
HOW TO HIRE THE RIGHT PHOTOGRAPHER IN SAN FRANCISCO, CA?
Now that you have an idea of whom to contact in San Francisco for photographing your baby let's understand the important nuances to note when hiring a photographer.
The first thing one must do while hiring a photographer is to ask the photographer to show his/her previous work. Every seasoned photographer carries a stellar portfolio displaying all of his best work. It will give you an idea of your photographer's skills.


Ask for all the details that will go into the session. For instance, the props that he/she will bring along, the lighting equipment, the camera, etc. You may be unfamiliar with the particulars of these sessions, but asking these questions will give you a rough idea of how well prepared your photographer is.


Meet up once for a consultation before the photo session to discuss visions and to make sure that both of you are on the same page. It is during this time you should tell your expectations to the photographer, do not hold yourself back.

PRICE, REVIEWS AND MUCH MORE: SAN FRANCISCO, CA BABY PHOTOGRAPHERS
As mentioned above, San Francisco has a plethora of photographers claiming to be the best of the best. Nowadays, it is effortless to create a fake review base to push the clientele, hence only trust authentic and approved websites for such hunts.
A 4.5-star rating must be the average rating of your chosen photographer. Anything too less than 3.9 seems unacceptable.
Everyone must be curious to know the price point at which these photographers operate. Well, in San Francisco the average package is anywhere between $650-$1000 inclusive of all the services and at least a 2-3 hour long shoot.
The prices will vary with photographers depending upon their experience, assistance, equipment, and vision. Some may even quote much less than $600, but it all comes down to the quality you're after.
Now, you can avail of a few offers on these sessions and save a few bucks along the way. You can also visit the location of the photographer to save some money. Or you can book in pairs with your friends to attain higher discounts.
Even booking a photographer through referrals can also get you a special package. So always be on the lookout for these things as they can save you from burning a hole in your pocket.
We understand how important this must be for you. Thus, we want to give you a final tip: do not force yourself to find the cheapest option just for the sake of money. These events are the once-in-a-lifetime kind. They are like an investment. Do not fall prey to the hands of novices or tricksters and do thorough research before selecting a photographer.
RELATED ARTICLES: