5 Best Reviewed Newborn Photographers of Oakland, CA
Upon hearing the news that a baby is on the way, new parents often become overwhelmed with decisions. Most perplexed are those inexperienced parents who want everything perfect for their firstborn. The race to ace everything before the arrival of the baby can cause a lot of decision fatigue. One such concern that bugs new parents is the selection of a newborn photographer who can take the perfect pictures of their little one. This step is crucial as photos are timeless, and often is used to introduce the world to your new edition. 
A lot of thought must go into picking the right photographer and in a place like Oakland, parents can get misguided due to many leads claiming to be "the best" photographer in the area. These affairs can be costly as well, so, it is essential that parents weigh their options well.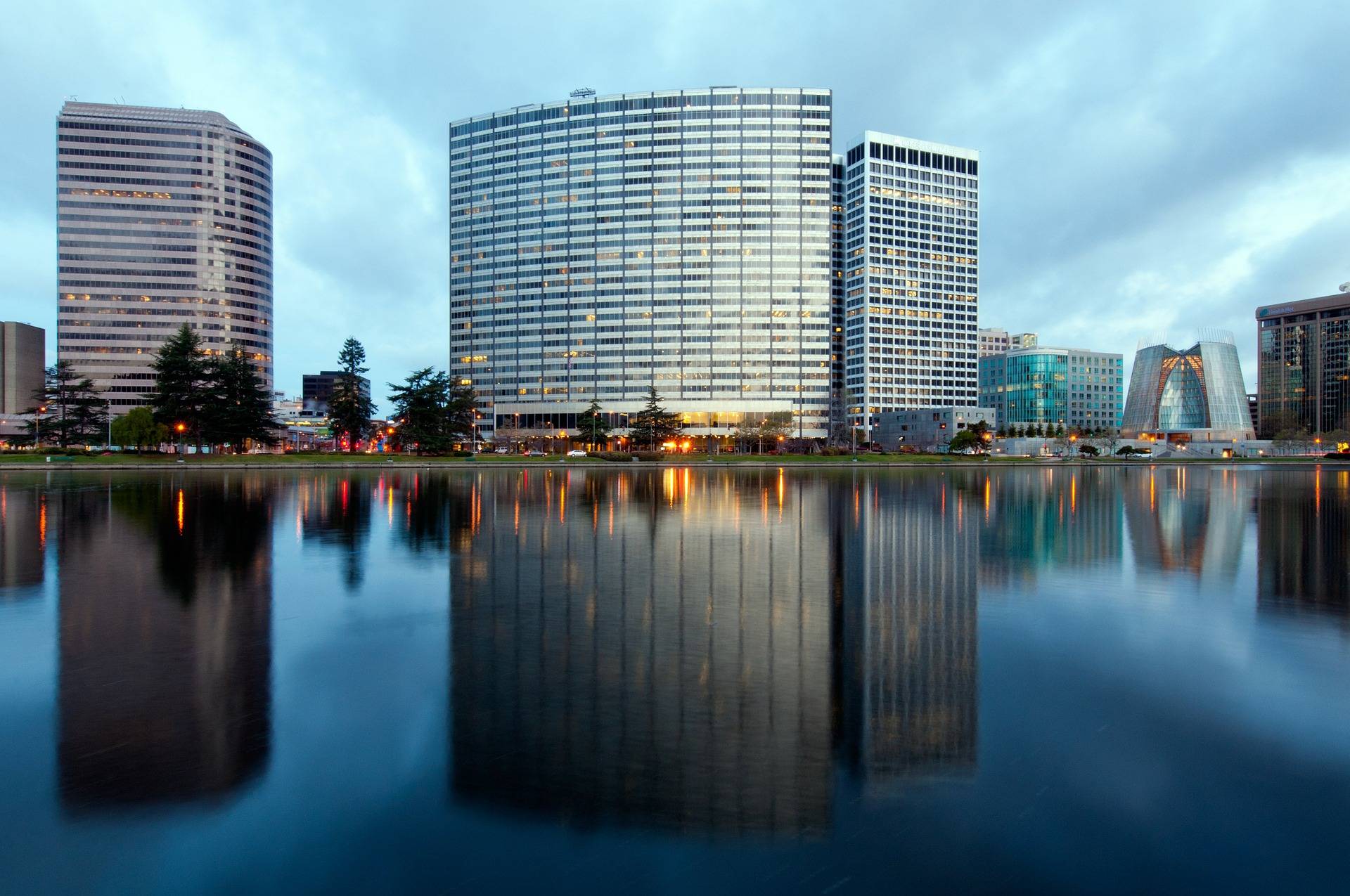 LIST OF THE 5 BEST OAKLAND, CA NEWBORN PHOTOGRAPHERS
To curb the decision fatigue for all the parents in Oakland, we scanned the web. After thorough research and taking references from websites like Yelp, Angie's List, and Thumbtack, we have compiled a list of the 5 best photographers in Oakland, CA.
1. Venusgirl Photography
Heather Barlin, a.k.a. Venusgirl, spent her childhood years in the suburbs of New York, observing nature's wondrous beauty and the City's varying faces. In the mid-'90s, while sidelining as a nanny through college, she discovered her genuine knack with children. After graduating from NYU's Film & Video School, she relocated and found her home in San Francisco, CA. It was there that she was inspired to transfer her film skills to the photography arena to record the beauty of the place. Inspired by the authenticity of the child and the way the camera lens could translate it, she launched Venusgirl Photography in 2007 and went full time in 2012. Her work has been published in numerous publications including Rolling Stone and NBC. You may contact her at http://www.venusgirlphotography.com/
2. Angela Lang Photography
Angela holds a Bachelor of Arts degree in Photojournalism, along with training and experience as a working photojournalist. Photography is her chosen career and lifelong fascination. She sees the beauty in everyone and is inspired by light, nature, and people of all ages. Every child is blessed with a whimsical nature that she finds delightful to explore in photographs. As the friendly face behind the camera, she intuitively engages with children to create an enjoyable environment for them to play. The warm, storytelling images in her portfolio are a hybrid of portraiture and photojournalism -- a signature style that she created and refined over the past twenty years, first as a newspaper photojournalist and then a family portrait photographer. She loves capturing candid moments, from spontaneous bursts of laughter to thoughtful pauses. Her job and her joy is to create timeless images that will make you laugh and cry, but most of all to remember how precious your family is. As a professional who has photographed over 3,000 clients, she is deeply committed to providing custom photography, personal attention, and beautiful images to be treasured for a lifetime. You can contact her at https://www.angelalang.com/
3. Leigh Ann Pincus Photography
Leigh Ann lives in Oakland with her wonderful husband. They relocated from Florida in 2017. They share 4 wonderful children, a fantastic son-in-law, and a beautiful granddaughter. She has been a photographer since she was in her 20's, but she never dreamed she could make it her career. Instead, she attended the University of Florida and received a Master's Degree in Nursing. She spent 20 years caring for sick children and their families, and she loved it. But photography remained her passion. With the support of her amazing husband, she decided to follow her dream and pursue photography full-time. Life is short and special moments are brief and fleeting. Photographs bring her such joy and take her back in time to the instant the moments were captured. Her home is filled with photographs of her family and travels. She wants to help you capture your moments and turn them into forever memories. She is based in Oakland but serves the entire Bay Area, including the North, South, East Bay and Peninsula. You can contact her at https://www.lapincusphotography.com/
4. Nancy Rothstein Photography
Based in the San Francisco Bay Area, Nancy works on location and in her gracious 1000 square foot studio, featuring Profoto lighting and Canon cameras. Nancy is available for commercial and editorial projects, including corporate, lifestyle, food, and product photography. She also offers executive portraits, professional headshots, and child & family portraiture. From executives and entrepreneurs to authors and speakers, Nancy works with professionals of all types and companies of any size. She has been creating dynamic images professionally in the Bay Area for over 15 years. Her extensive client list includes Stanford, Lean In, Neustar, Mighty Software Inc., Morgan Stanley, Williams-Sonoma, HNTB, Suite Seven, Coldwell Banker, My Fitness Pal, and Bender's Whiskey. She will happily travel nationally and internationally to photograph your personal or commercial project. Her website is https://www.nancyrothstein.com/
5. Richard Haick Photography
You probably want to know something about Richard besides "he likes photography and walks on the beach". He'd be in the wrong business if he didn't. So, here's what most people want to know. He has been involved in photography for around 20 years. He started off shooting music-related photos and eventually assisted a friend at a wedding. He was immediately hooked and moved towards becoming a full-time professional wedding photographer. He left his day job in 2007 and dove headfirst into running his own photography business. He has photographed nearly 400 weddings and thousands of portraits since then. Somewhere in there, he has photographed bar mitzvahs, corporate events, engagements, baptisms and confirmations, and quinceaneras. While he specializes in photographing weddings, he still works as a freelance photographer. His work appears all over the world in newspapers and magazines. To know more, check out http://rfhaick.com/


HOW TO HIRE THE RIGHT PHOTOGRAPHER IN OAKLAND, CA?
Now that you have an idea of whom to contact in Oakland for photographing your baby let's understand the important nuances to note when hiring a photographer.


The first thing one must do while hiring a photographer is to ask the photographer to show his/her previous work. Every seasoned photographer carries a stellar portfolio displaying all of his best work. It will give you an idea of your photographer's skills.

Ask for all the details that will go into the session. For instance, the props that he/she will bring along, the lighting equipment, the camera, etc. You may be unfamiliar with the particulars of these sessions, but asking these questions will give you a rough idea of how well prepared your photographer is.

Meet up once for a consultation before the photo session to discuss visions and to make sure that both of you are on the same page. It is during this time you should tell your expectations to the photographer, do not hold yourself back.
PRICE, REVIEWS AND MUCH MORE: OAKLAND BABY PHOTOGRAPHERS
As mentioned above, Oakland has a plethora of photographers claiming to be the best of the best. Nowadays, it is effortless to create a fake review base to push the clientele, hence only trust authentic and approved websites for such hunts. 

A 4.5-star rating must be the average rating of your chosen photographer. Anything too less than 3.9 seems unacceptable. 

Everyone must be curious to know the price point at which these photographers operate. Well, in Oakland the average package is anywhere between $300-$500 inclusive of all the services and at least a 2-3 hour long shoot. 

The prices will vary with photographers depending upon their experience, assistance, equipment, and vision. Some may even quote much less than $500, but it all comes down to the quality you're after. 

Now, you can avail a few offers on these sessions and save a few bucks along the way. You can also visit the location of the photographer to save some money. Or you can book in pairs with your friends to attain higher discounts. 

Even booking a photographer through referrals can also get you a special package. So always be on the lookout for these things as they can save you from burning a hole in your pocket.


We understand how important this must be for you. Thus, we want to give you a final tip: do not force yourself to find the cheapest option just for the sake of money. These events are the once-in-a-lifetime kind. They are like an investment. Do not fall prey to the hands of novices or tricksters and do thorough research before selecting a photographer.
RELATED ARTICLES: