5 Best Reviewed Newborn Photographers of New York, NY
Upon hearing the news that a newborn baby is on the way, new parents often become baffled with decisions. Most perplexed are those inexperienced parents who want everything perfect for their firstborn. The race to ace everything before the arrival of the baby can cause a lot of decision fatigue. One such concern that bugs new parents is the selection of a good photographer who can take priceless pictures of their little one. This step is extremely important as pictures are timeless and they need to be as precious as their child.
A lot of thought must go into finalizing a good photographer who will document your baby's angelic presence. In a place like New York City, parents can get misguided due to many leads claiming to be "the best" photographer in the area. These affairs can be very expensive as well, so, it is very important that parents weigh their options well.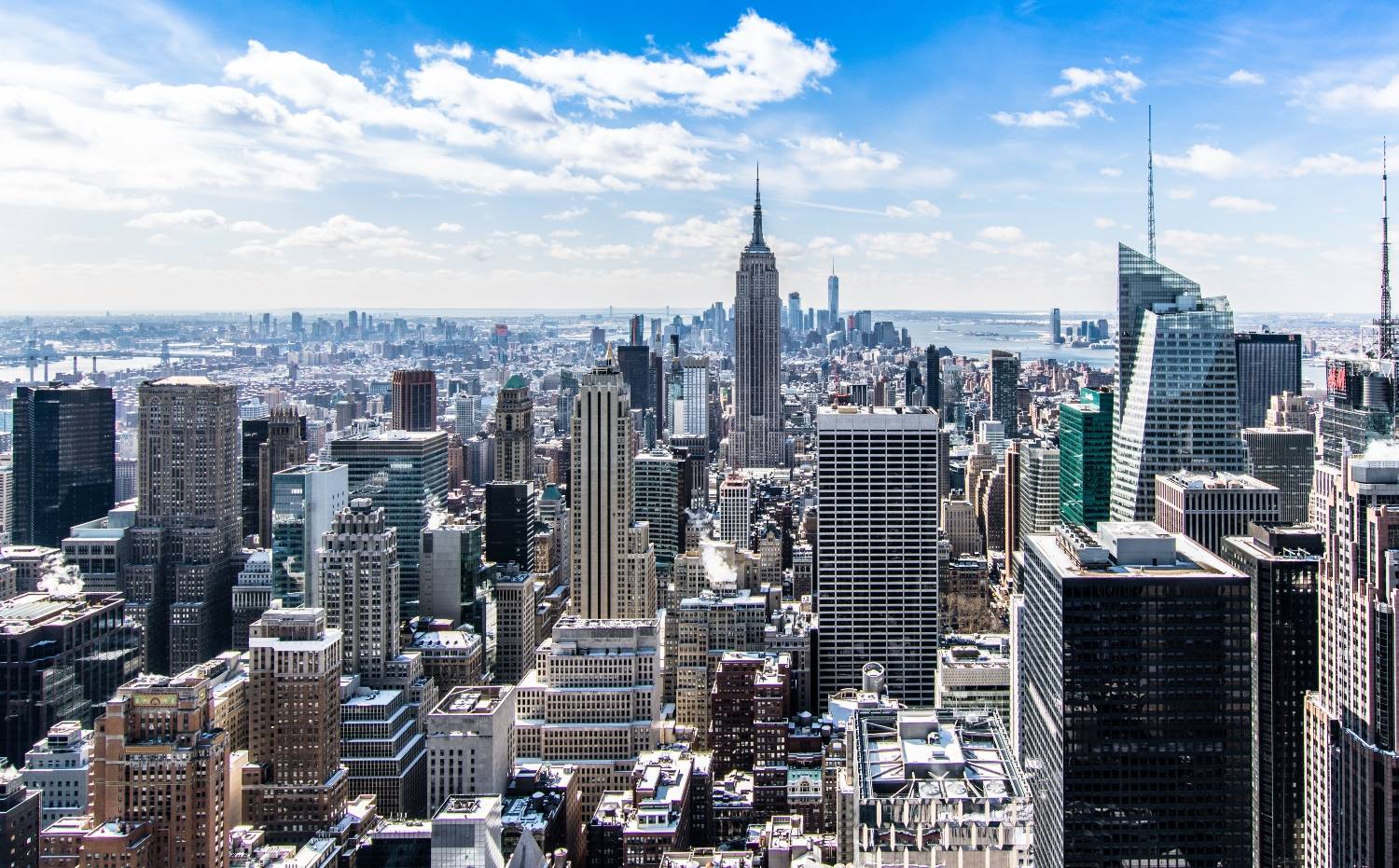 LIST OF THE 5 BEST NYC NEWBORN PHOTOGRAPHERS
To curb the decision fatigue for all the parents in New York City, we scanned the web. After thorough research and taking references from websites like Yelp, Angie's List, and Thumbtack, we have compiled a list of the 5 best photographers in NYC.
1. 

JESSICA ELBAR PHOTOGRAPHY
Jessica is a portrait photographer specializing in newborns, children, and maternity. She's a native New Yorker and currently living in Brooklyn. She is known to be patient with her clients, which works beautifully in her profession as she can pacify infants easily.
Jessica is incredibly responsive and persistent while working even if your kid gets fussy. Sylvie is also incredibly smart in pairing up cute outfits for infants. She can create a surreal backdrop as she usually has a pre-planned vision before every session. She, of course, has top-notch camera gear along with supportive equipment that delivers beautifully. 
So for parents who have little experience in getting good poses and backdrops for their kid's photos, they will sit perfectly with Jessica Elbar Photography. She will guide you through the process with her envisioned scene while keeping the troubled baby calm and soothed. You can contact Jessica here: http://jessicaelbarphotography.com
2. 

LITTLE NEW YORK PHOTOGRAPHY
Marzena and Julie are the owners of Little New York Photography. They both have over 10 years of experience in the photography industry. Their modern, simplistic style combined with their creative knowledge of lighting, makes their portraits stand out.
They both strive to make each family feel unique, to connect their vision with their style and to make the parent's ideas transpire to their beautiful portraits. Their attention to detail and availability to answer all of your questions and concerns are their top priority.
They specialize in maternity and newborn sessions. Their extensive knowledge of baby's needs and their positive energy make them a "baby whisperer". They're baby professionals. You can reach them at https://littlenewyorkphotography.com/contact-page-1/
Anabella and Sophie are one of the premier maternity and newborn photographers in New York. They pride themselves on providing a relaxed and enjoyable experience from start to finish. 
They offer a lovely selection of natural blankets and knit accessories for newborn sessions, as well as our curated wardrobe of maternity gowns and silk fabrics. Complimentary makeup and hairstyling is provided with their Luxe Maternity sessions in the studio for an afternoon of well-deserved pampering.
New parents can rest assured that their baby is in good hands. With their expertise in artful lighting and editing, they're both dedicated to producing beautifully styled images and heirloom artwork to preserve precious time in your family's life. Contact them at https://www.nycnewbornphotography.com/about/
4. 

VITALIAKOTIK PHOTOGRAPHY
Vitalia has been living in New York City for the past 25 years. Her passion derives from her love for art in general and she's been creating it in different mediums from a very young age. 
When she had children and working with different genres of photography, she realized that she's drawn to working with families to create one of kind pieces of art and specialize in artistic family, children and newborn portraiture.
Being a mom and from years of photographing newborns, she had abundant experience handling new babies. She originally started off in Advertising design but quickly realized that she enjoys creating memories for families on a much greater level. 
Her experience in art and love of design and creativity gives her the ability to create images you see on her website. You may contact her at:  https://www.vitaliakotik.com


5. 

MICHELLE LEVINSON PHOTOGRAPHY
Michelle has been photographing newborns since 2009 when a family friend had their first daughter. But her interest in becoming a photographer started long before that. At 7 years old her passion for the visual arts became apparent when her grandfather gave his 35 mm Canon film camera to her and she started snapping away.
She took almost every art class in high school and co-chaired as the vice president of the art honor society. Photography was put on hold while she finished up medical school with a long-standing dream of becoming a pediatrician. 
While she's on her clinical rotations her classmates would joke how she should have a studio set up in the back of the delivery room after the baby was born. She was told to stop wasting energy, focus solely on school and "take photos" when she had time. She had to convince others that photography was a passion and not just a hobby. Contact Michelle at info@michellelevinson.com.
HOW TO HIRE THE RIGHT PHOTOGRAPHER IN NEW YORK CITY?
Now that you have an idea of whom to contact in NYC for photographing your baby, let's understand the important nuances to note when hiring a photographer.
The first thing one must do while hiring a photographer is to ask the photographer to show his/her previous work. Every seasoned photographer carries a stellar portfolio displaying all of his best work. It will give you an idea of your photographer's skills.


Ask for all the details that will go into the session. For instance, the props that he/she will bring along, the lighting equipment, the camera, etc. You may be unfamiliar with the particulars of these sessions, but asking these questions will give you a rough idea of how well prepared your photographer is.


Meet up once for a consultation before the photo session to discuss visions and to make sure that both of you are on the same page. It is during this time you should tell your expectations to the photographer, do not hold yourself back.

PRICE, REVIEWS AND MUCH MORE: NEW YORK BABY PHOTOGRAPHERS
As mentioned above, New York has a plethora of photographers claiming to be the best of the best. Nowadays it is very easy to create a fake review base to push the clientele, hence only trust approved and authentic websites for such hunts.
A 4.5-star rating must be the average rating of your chosen photographer. Anything too less than 3.9 seems unacceptable.
Everyone must be curious to know the price point at which these photographers operate. Well, in New York the average package is anywhere between $300-$500 inclusive of all the services and at least a 2-3 hour long shoot.
The prices will vary with photographers depending upon their experience, assistance, equipment, and vision. Some may even quote much lesser than $500 but it all comes down to the quality you're after.
Now, you can avail a few offers on these sessions and save a few bucks along the way. You can visit the location of the photographer to save some money. Or you can book in pairs with your friends to attain higher discounts. 
Even booking a photographer through referrals can also get you a special package. So always be on the lookout for these things as they can save you from burning a hole in your pocket.
We understand how important this must be for you. Thus, we want to give you the ultimate tip: do not force yourself to find a cheaper alternative just for the sake of money. These events are once-in-a-lifetime kind of events. They are like an investment. However, do not fall prey to the hands of novices or tricksters and do thorough research before finalizing a photographer.
RELATED ARTICLES: