5 Best Reviewed Newborn Photographers of Minneapolis, MN
Upon hearing the news that a baby is on the way, new parents often become overwhelmed with decisions. Most perplexed are those inexperienced parents who want everything perfect for their firstborn. The race to ace everything before the arrival of the baby can cause a lot of decision fatigue. One such concern that bugs new parents is the selection of a newborn photographer who can take the perfect pictures of their little one. This step is crucial as photos are timeless, and often is used to introduce the world to your new edition. 
A lot of thought must go into picking the right photographer and in a place like Minneapolis, parents can get misguided due to many leads claiming to be "the best" photographer in the area. These affairs can be costly as well, so, it is essential that parents weigh their options well.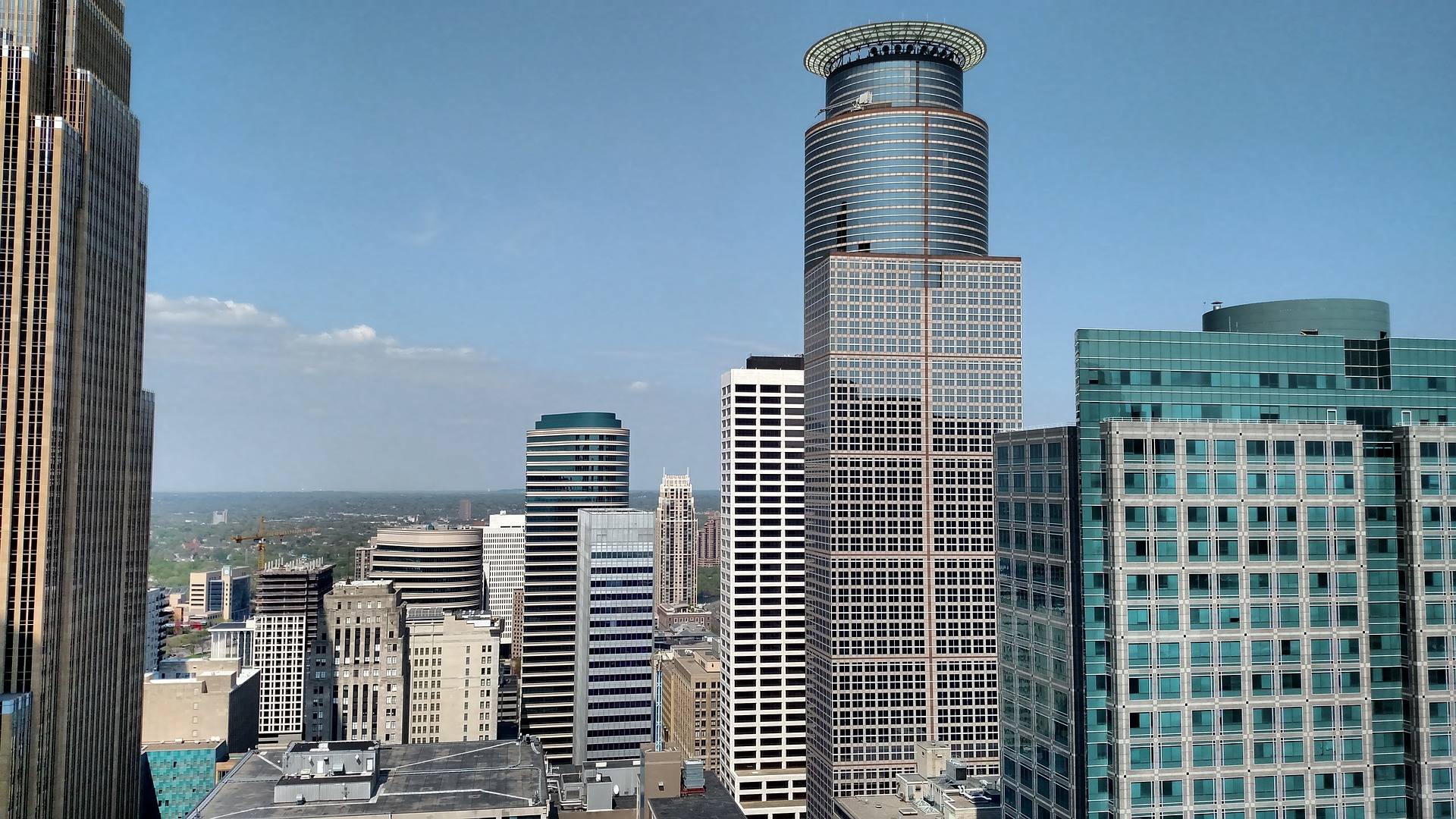 LIST OF THE 5 BEST MINNEAPOLIS NEWBORN PHOTOGRAPHERS
To curb the decision fatigue for all the parents in Minneapolis, we scanned the web. After thorough research and taking references from websites like Yelp, Angie's List, and Thumbtack, we have compiled a list of the 5 best photographers in Minneapolis, MN.


1. Meghan Doll Photography
Located in the bustling NORTH LOOP district of Minneapolis, Meghan Doll Photography studio is fully equipped and ready for anything. To make sure you and your family have the BEST EXPERIENCE, they put thought into every detail. Their goal is for you to enjoy the TIME WITH YOUR FAMILY as much as you're going to enjoy the photos that come of it. They CAN'T WAIT TO SHARE this experience with you. Meghan has been photographing people, in some shape or form, for over twenty years now and absolutely LOVES what she does. She likes to think of her work as a reflection of the love that people have for their families. She knows life may not always be picture perfect. Her hope is that the photos she creates will help you REMEMBER why you're doing it all in the first place. You can contact her at https://www.meghandoll.com/


2. Alicea Rose Photography
Established in 2011, Alicea Rose Photography specializes in newborn, baby and maternity custom portrait photography and was named one of the Best Newborn Photographers in Minneapolis in 2016, 2017, 2018 and 2019 by Expertise.com.Alicea has photographed hundreds of babies and families all over the Twin Cities, MN area for over 8 years and has extensive experience in safety, posing and handling of newborn babies. Your baby and your memories will be in the very best of hands. You can contact her at https://alicearosephotography.com/


3. Rebeccah Parks Photography
Rebeccah is a Minneapolis girl, born and raised. She is a wife to a wonderful husband and momma to a goofball elementary-aged daughter. She is Swedish, loves a good sci-fi thriller, has a standing date with her husband every Tuesday for $5 movie night, can make a mean omelet, and is that person who asks at a restaurant if they have Coke or Pepsi and, if it's Pepsi, she just gets water. She takes a select number of clients each year so that she can ensure a wonderful experience for each and every family. In addition to the digital images that come with each session for safekeeping, she also offers the highest quality items for purchase. The same framed collections she sells can be seen on the walls of her own home; the same albums can be found on her own coffee table, and the same gift prints are given each year to her own parents and grandparents with love. You may contact her at http://www.rebeccahparksphotography.com/


4. Megan Norman Photography
Megan is married to a handsome hunk of an accountant and is a mom of two spunky, little kiddos. She is a fun-loving, high-energy type of gal and when she is not spending her time making magic with the camera you can find her eating oatmeal and sipping caffeinated beverages — though she wishes she could be enjoying a glazed chocolate donut on the daily. She believes that the real you and the real moments you share with those around you are some of the most extraordinary. That's why she is not afraid to roll up her sleeves and bring the shoot to you because the photos that tell a beautiful story are best taken in real life. Now, real life is definitely a little messy —that's the beauty of it—but rest assured with her stubborn good taste and your authentic awesome self, you will make amazing photos together!! You can contact her at http://www.megannorman.com/


Allison is the owner and photographer at Sweet Light Studio. She moved to Minneapolis in 2001 to open a photography studio and since then over 1,000 families have trusted her studio.  She is also an established commercial photographer shooting international campaigns for companies like Fisher-Price, Target, and Great Clips.  She also travels and shoots for editorial fashion magazines. She enjoys taking her experience working with professional models to help families and children also look like they could be on the cover of a magazine! 
Alison specializes in Maternity, Newborn, Family and High School Senior Portrait Photography in the Twin Cities Area. You can visit at her spacious Minneapolis studio - or she can meet you at a unique location of your choice anywhere in the Twin Cities! As a premier Minneapolis photo studio, client satisfaction is most important to her. She takes pride in providing a personal and stress-free photography experience. And her casual approach to photography promises to delight every family member. Unposed and loosely structured, sessions with her are relaxed, candid and fun. She is skilled and creative both in the studio and on location. To know more, check out https://www.sweetlight-studio.com/


HOW TO HIRE THE RIGHT PHOTOGRAPHER IN MINNEAPOLIS, MN?
Now that you have an idea of whom to contact in Minneapolis for photographing your baby let's understand the important nuances to note when hiring a photographer.
The first thing one must do while hiring a photographer is to ask the photographer to show his/her previous work. Every seasoned photographer carries a stellar portfolio displaying all of his best work. It will give you an idea of your photographer's skills.

Ask for all the details that will go into the session. For instance, the props that he/she will bring along, the lighting equipment, the camera, etc. You may be unfamiliar with the particulars of these sessions, but asking these questions will give you a rough idea of how well prepared your photographer is.

Meet up once for a consultation before the photo session to discuss visions and to make sure that both of you are on the same page. It is during this time you should tell your expectations to the photographer, do not hold yourself back.
As mentioned above, Minneapolis has a plethora of photographers claiming to be the best of the best. Nowadays, it is effortless to create a fake review base to push the clientele, hence only trust authentic and approved websites for such hunts. 

A 4.5-star rating must be the average rating of your chosen photographer. Anything too less than 3.9 seems unacceptable. 

Everyone must be curious to know the price point at which these photographers operate. Well, in Minneapolis the average package is anywhere between $300-$500 inclusive of all the services and at least a 2-3 hour long shoot. 

The prices will vary with photographers depending upon their experience, assistance, equipment, and vision. Some may even quote much less than $500, but it all comes down to the quality you're after. 

Now, you can avail of a few offers on these sessions and save a few bucks along the way. You can also visit the location of the photographer to save some money. Or you can book in pairs with your friends to attain higher discounts. 

Even booking a photographer through referrals can also get you a special package. So always be on the lookout for these things as they can save you from burning a hole in your pocket.


We understand how important this must be for you. Thus, we want to give you a final tip: do not force yourself to find the cheapest option just for the sake of money. These events are the once-in-a-lifetime kind. They are like an investment. Do not fall prey to the hands of novices or tricksters and do thorough research before selecting a photographer.
RELATED ARTICLES: