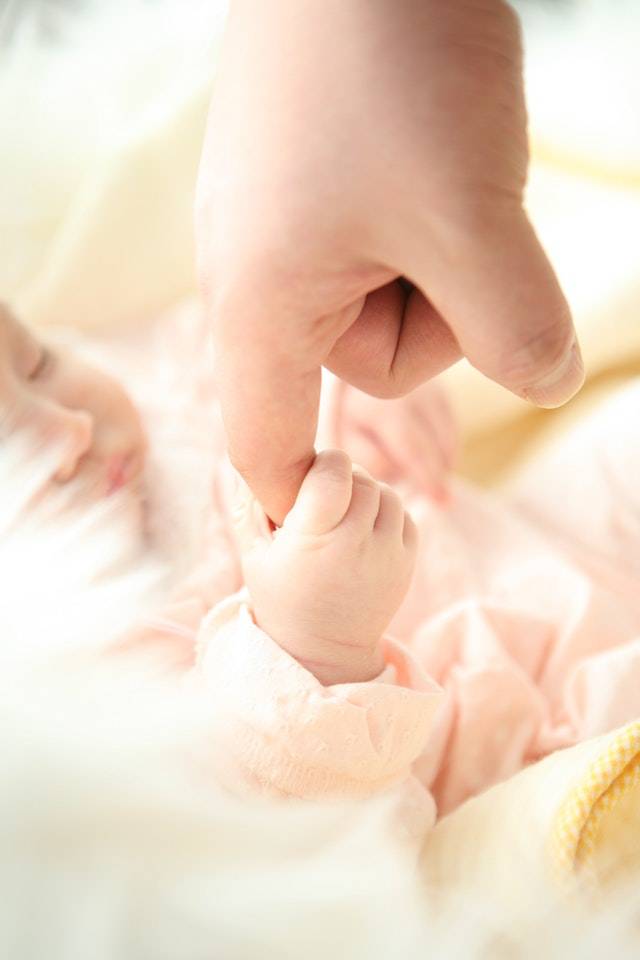 As you start prepping for Easter, Passover, Mother's Day, Father's Day, the 4th of July, and other amazing upcoming holidays, forget about adding the tenth ooey gooey peanut butter egg into your family's baskets this year and spare a few calories. Swap another predictable fragile flower or plant gift for grandma or Aunt Theresa on Mother's Day since they both lack green thumbs and opt for one of our personalized and precious products. We at Tiny Prop Shop offer more than "say cheese" products and perks as we deliver gorgeous, long-lasting, magical, and meaningful newborn photography props that you'll adore for a lifetime. Citing our most beloved "she-ro" and world's most renowned baby photographer, Anne Geddes' profound quote from Chilean poet Pablo Neruda: "You can cut all the flowers, but you can't stop the spring". We, too, at Tiny Prop Shop embrace this glorious and holistic notion about the circle of life in our work with clients. Ready to put some spring in your photographic steps with us?
This website encourages you how and why to "give and get props" with us. Skip that burnt weanie on the grill, another obnoxious necktie for grandpa and Uncle Bernie on Father's Day, and give them a gift that they'll truly appreciate and treasure from us and our impressive array of newborn photography props to suit any family's and/or babies' needs, personalities, interests, hobbies, occasion, and/or lifestyles. Capture those blissful baby moments and memories by partnering with us at Tiny Prop Shop. We not only offer excellent, personalized newborn photography, but we also "give props" literally with our specialized, fun, baby friendly, and diverse newBorn photography props. We've created a little prop acrostic poem, so you can easily remember what we provide at Tiny Prop Shop:

P is for Photography: Channel your babies' charming lil inner Tyra Banks divas and dudes and start "smizing!" Please allow us at Tiny Prop Shop to help you create the most amazing "picture perfect" moments that are memories forever! Whether your little one is sleeping, creeping, or rolling, we'll capture the best of your babies' activities and rests via our newborn photography props. 1, 2, 3 vogue and strike a pose! Make Tim Gunn happy and contact us at Tiny Prop Shop today.
R is for Rockin Backdrops: If you've ever tried to photograph a baby or a live pet, you totally recognize how it can be extremely stressful, time-consuming, frustrating, unsafe, and nearly impossible for novices. I'm still traumatized thinking about our arduous experiences at home until we found the experts at Tiny Prop Shop! We've initially tried to photograph both young daughters at home to no avail in angel, mermaid, unicorn, cartoon, and festive/seasonal outfits but ended up with terrible takes of tears, red faces, and wrinkled clothing (theirs and ours!) that were more devilish than heavenly, to be honest. That's why we remove the stress here at Tiny Prop Shop and let you smile and giggle as we facilitate the entire process. Our unique, baby-friendly backdrops at Tiny Prop Shop will honor the baby's favorite theme, animal, holiday, or setting to truly depict the family's interests, goals, and lifestyles. Whether you're a city clicker or country bumpkin, we've got the perfect backdrops that can take you to the football fields, magical world of fairies and unicorns, cartoon characters, Hawaii, Tokyo, Paris, and everywhere in between! Let our newborn-photography-props at Tiny Prop Shop transform your wee ones into global guys and gals! Arigato, gracias, and merci!
O is for Outfits: We confidently, personally, and professionally accommodate any baby's and family's personalities to capture the most genuine and expressive pictures at Tiny Prop Shop. Just like our diverse backdrops, we also take the time, money, stress, and effort from outfit shopping by not only pairing newborn-photography-props but also baby runaway ready outfits from simple angelic sleepers to mermaids and little bears! We allow your babies to soar and road with our creative outfits at Tiny Prop Shop. Experts in newborn photography from the 2016 book, Storytelling Portrait Photography: How to Document the Lives of Children and Families, further praise the importance of outfit selection and range to embody "the subject's personalities, milestone moments, meaningful locations, and the unique bond the family shares" (Swift & Recorded Books, 2016). Christmas elves, little sluggers, Thanksgiving turkeys, Easter bunnies, military themes, you name it with our fabulous, friendly, and fun NewBorn Photography Props!
P is for Personalities! We at Tiny Prop Shop deeply understand child psychology. Regardless of which of Thomas and Chess's temperament types your little star displays from easy babies, difficult babies, or slow-to-warm-up babies (http://psych.colorado.edu/~colunga/P4684/temperament.pdf), we at Tiny Prop Shop have your family and babies covered! We are patient, poised, professional, and empathetic with this newborn demographic group that's our specialty! Check out which of our NewBorn Photography Props can best cultivate your blessings adorable features at Tiny Prop Shop!
S is for Staging Accessories. We at Tiny Prop Shop endorse the "All the World's A Stage" mantra with our NewBorn Photography Props and sensational staging accessories. Signs, hats, toys, baskets, parents' uniforms and career themes, the sky's the limit! Hahn & Keating's (2019) article in People inspired us and made us smile (and hungry!) as they chronicle how photographer Dani Leigh Giannandrea became an Internet sensation when she wanted a unique way to celebrate the milestones in her infant son's first year. As every month passed, she cleverly posed son Lorenzo, who turned 1 on Feb. 10, in a pizza box alongside as many slices of pizza as he was months old (http://time.com/94281/anne-geddes-mothers-day-motherhood/). So much yummier than those old school monthly stickers that never stay on, eh? While we may not offer extra cheese, we at Tiny Prop Shop do go the extra mile to accommodate your photographic interests and goals.
References:
Geddes, A. (2014). World's Most Famous Baby Photographer on the Power of Motherhood. Time.Com, 1. Retrieved from http://time.com/94281/anne-geddes-mothers-day-motherhood/
Hahn, J. D., & Keating, S. K. (2019). Stories to Make You Smile! [smiling face]. People, 91(14), 26.
Swift, P. F., & Recorded Books, I. (2016). Storytelling Portrait Photography : How to Document the Lives of Children and Families. Buffalo, NY: Amherst Media.http://psych.colorado.edu/~colunga/P4684/temperament.pdf