5 Best Reviewed Newborn Photographers of Portland, OR
Upon hearing the news that a baby is on the way, new parents often become overwhelmed with decisions. Most perplexed are those inexperienced parents who want everything perfect for their firstborn. The race to ace everything before the arrival of the baby can cause a lot of decision fatigue. One such concern that bugs new parents is the selection of a newborn photographer who can take the perfect pictures of their little one. This step is crucial as photos are timeless, and often is used to introduce the world to your new edition. 
A lot of thought must go into picking the right photographer and in a place like Portland, parents can get misguided due to many leads claiming to be "the best" photographer in the area. These affairs can be costly as well, so, it is essential that parents weigh their options well.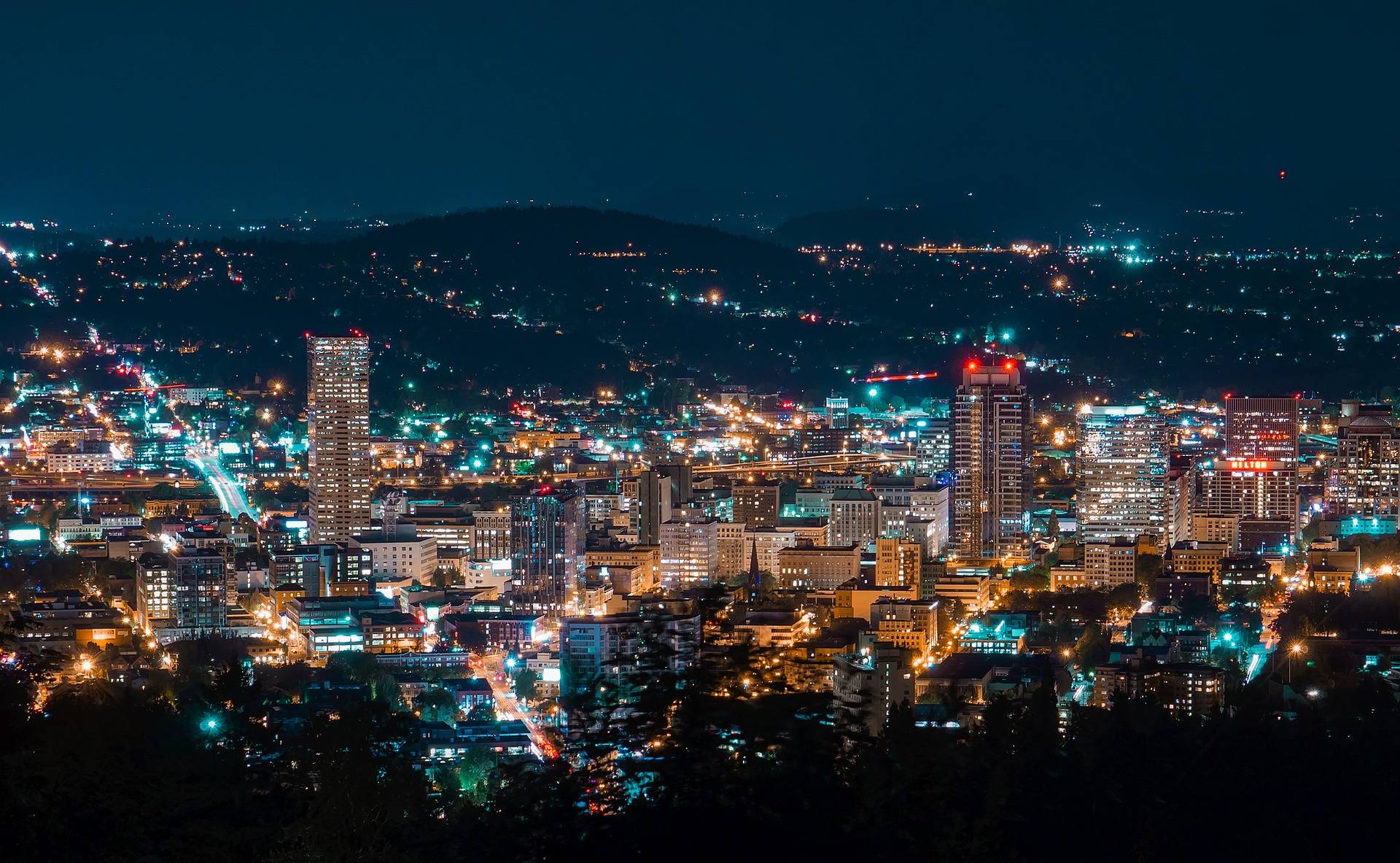 LIST OF THE 5 BEST PORTLAND, OR NEWBORN PHOTOGRAPHERS
To curb the decision fatigue for all the parents in Portland, we scanned the web. After thorough research and taking references from websites like Yelp, Angie's List, and Thumbtack, we have compiled a list of the 5 best photographers in Portland, OR.


1. HOLLY DRESHER PHOTOGRAPHY
Holly Dresher is a Portland, Oregon and Vancouver, WA, on-location photographer, specializing in newborns, maternity, children, and family photography. Holly serves the Portland area including Lake Oswego, West Linn, Vancouver, Beaverton, Tigard, Camas, and Tualatin. She is available for travel outside these areas upon request. On-location portrait sessions are often held at some of Portlands' most popular local parks. In-home portrait sessions are also available and allow families to be in the comfort of their own homes. Holly's specialties include Newborn photography, child photography, maternity portraits, family portraits, beach portraits, children's portraiture, kids pictures, baby pictures, cake smash, yearly photos, and natural light portraits.

Holly offers a wide variety of boutique-style products which include: birth announcements, baby announcements, custom storyboards, wall galleries, session albums, fine art canvas prints, black and white portraits, and package collections. Holly's style and approach to photography is fun and free. Her sessions are relaxed and fun as she tries to get interaction with herself making the photos beam with character and true emotion. She seeks to capture real life as you know it. As the mother of a toddler, Holly knows how important it is to capture who your child really is and makes special memories that you will look back on it the future. She encourages children to laugh, play, dance, and just be themselves! You may contact her at http://hollydresher.com/


Located in SW Portland, Suzanne has had her business for the last eight years and loved every minute of it. Newborns and babies are two of her most favorite subjects to photograph. When her babies were this small and brand new she could not take her eyes off them. She loves looking back at their miniature little details, their soft squishy skin, and fluffy wisps of hair. These early photographs provide such a sense of awe of who they are and a glimpse of who they will become.

She likes to keep the images simple so you focus on your baby's little details. You will also see a little pop of color to keep things fresh and modern. She also likes to combine a small prop or have a parent hold their newborn so you can see how small they really were. A new baby is such a celebration of life, and my hope is that these photographs will reflect that for you. Her website is  http://clickbysuzanne.com/


Her passion for photographing children has grown a lot in the last 10 years, however, she has shown an interest in photography since she was a kid herself. She took her first photographs of children when she nannied for three adorable triplet girls: Katie, Maggie, and Sophie. It was then that she discovered her love for capturing the little day to day moments in a child's life. Her goal in photography is to capture the true moments when your child lets their personality shine. Whether that be them individually or with many siblings, she wants to create an atmosphere that your child enjoys, loves, and wants to be in. She shoots on location and in her natural light studio in Lake Oswego.

Either way, it is a location that is comfortable and inviting. This allows your child to feel comfortable with her, and it allows her to create a relationship with you and your family. She graduated from George Fox University with a Bachelor of Arts in Studio Art and an emphasis on photography. She then attended the Aegean Center for Fine Arts in the fall of 2006 for a four-month intensive study of the arts in Paros, Greece! You may contact her at http://www.studiochristy.com/


Lelia is a Portland Oregon newborn photographer with a boutique studio in Tigard. She provides authentic maternity, newborn, baby and family portraiture in the greater metro area. As you explore her work you will see that it is my passion to create natural, emotion-filled portraits for your family. Her neutral wardrobe and simple settings allow her to focus on the important things: the precious little people in your life! She will set the stage for your portrait session, then let you love on your little ones while she creates memories you will want to look back on over and over again. If you'd like to find out more about a session with Cadeau Photography, feel free to get in touch. You can contact her at https://www.cadeauphotography.com/


5. LIZ WADE PHOTOGRAPHY & PHOTOBOOTH
Liz is a photographer in the lovely city of Portland, Oregon. Since childhood, she has never been without a camera in hand. It was late in high school that she made the decision to pursue photography professionally. She graduated from Washington State University with a BA in Digital Technology & Culture, and an AA in Photography. While she shoots a range of subjects from week to week, mainly people and real estate, you'll find her hosting a photo booth at events on the weekend. She believes that an exciting image is the result of natural expression, unique locale, bold contrast, and interesting light. In an effort to find a coalescence of light, shape, and movement, she promises to deliver memorable images. Her website is https://lizwadephoto.com/

HOW TO HIRE THE RIGHT PHOTOGRAPHER IN PORTLAND, OR?
Now that you have an idea of whom to contact in Portland for photographing your baby let's understand the important nuances to note when hiring a photographer.


The first thing one must do while hiring a photographer is to ask the photographer to show his/her previous work. Every seasoned photographer carries a stellar portfolio displaying all of his best work. It will give you an idea of your photographer's skills.


Ask for all the details that will go into the session. For instance, the props that he/she will bring along, the lighting equipment, the camera, etc. You may be unfamiliar with the particulars of these sessions, but asking these questions will give you a rough idea of how well prepared your photographer is.


Meet up once for a consultation before the photo session to discuss visions and to make sure that both of you are on the same page. It is during this time you should tell your expectations to the photographer, do not hold yourself back.

PRICE, REVIEWS AND MUCH MORE: PORTLAND BABY PHOTOGRAPHERS
As mentioned above, Portland has a plethora of photographers claiming to be the best of the best. Nowadays, it is effortless to create a fake review base to push the clientele, hence only trust authentic and approved websites for such hunts.

A 4.5-star rating must be the average rating of your chosen photographer. Anything too less than 3.9 seems unacceptable.

Everyone must be curious to know the price point at which these photographers operate. Well, in Portland the average package is anywhere between $300-$500 inclusive of all the services and at least a 2-3 hour long shoot.

The prices will vary with photographers depending upon their experience, assistance, equipment, and vision. Some may even quote much less than $500, but it all comes down to the quality you're after.

Now, you can avail of a few offers on these sessions and save a few bucks along the way. You can also visit the location of the photographer to save some money. Or you can book in pairs with your friends to attain higher discounts.

Even booking a photographer through referrals can also get you a special package. So always be on the lookout for these things as they can save you from burning a hole in your pocket.


We understand how important this must be for you. Thus, we want to give you a final tip: do not force yourself to find the cheapest option just for the sake of money. These events are the once-in-a-lifetime kind. They are like an investment. Do not fall prey to the hands of novices or tricksters and do thorough research before selecting a photographer.
RELATED ARTICLES: