5 Best Reviewed Newborn Photographers of Miami, FL
Upon hearing the news that a baby is on the way, new parents often become overwhelmed with decisions. Most perplexed are those inexperienced parents who want everything perfect for their firstborn. The race to ace everything before the arrival of the baby can cause a lot of decision fatigue. One such concern that bugs new parents is the selection of a newborn photographer who can take the perfect pictures of their little one. This step is crucial as photos are timeless, and often is used to introduce the world to your new edition.

A lot of thought must go into picking the right photographer and in a place like Miami, FL, parents can get misguided due to many leads claiming to be "the best" photographer in the area. These affairs can be costly as well, so, it is essential that parents weigh their options well.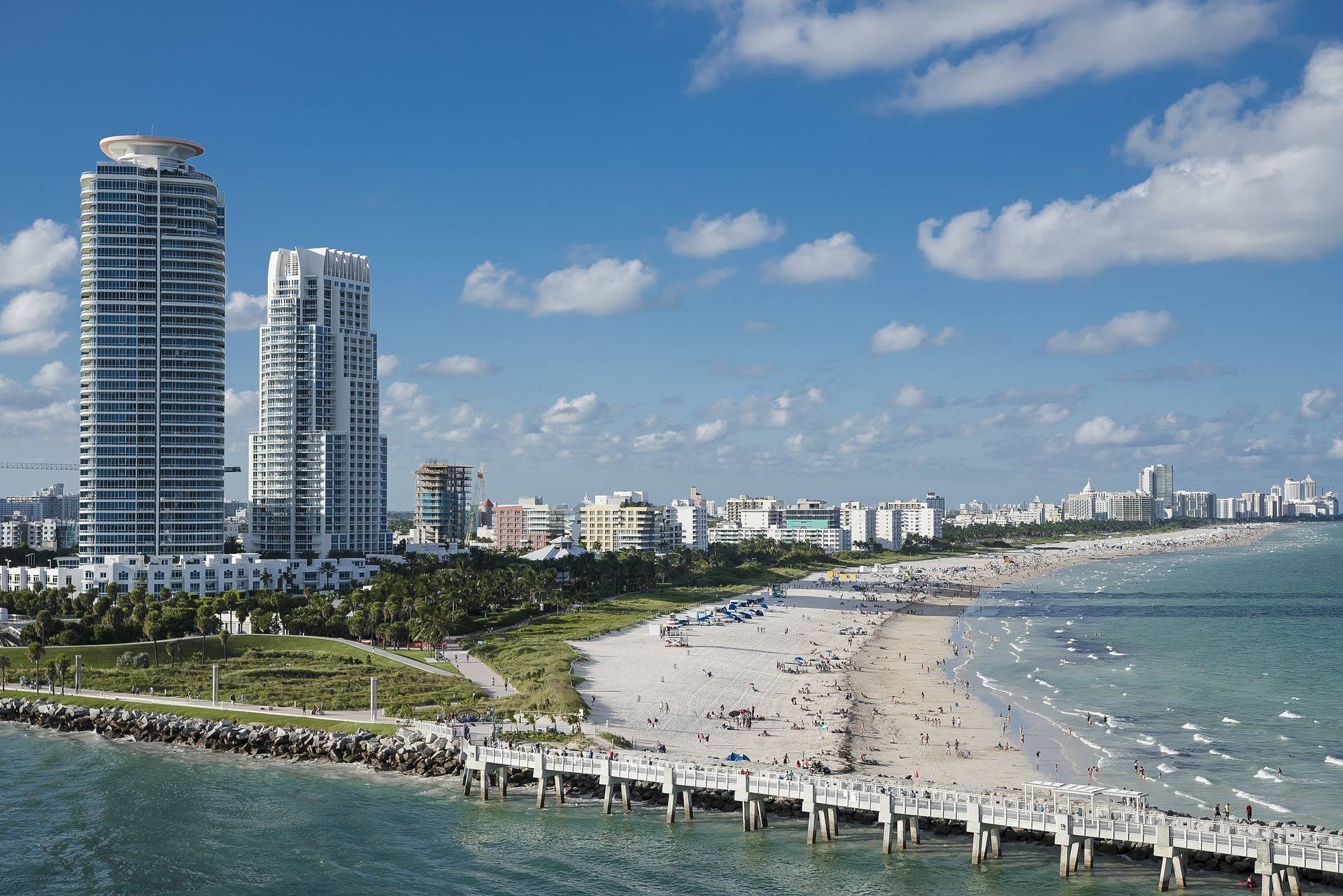 LIST OF THE 5 BEST MIAMI, FL NEWBORN PHOTOGRAPHERS
To curb the decision fatigue for all the parents in Miami, we scanned the web. After thorough research and taking references from websites like Yelp, Angie's List, and Thumbtack, we have compiled a list of the 5 best photographers in Miami, FL.


1. LITTLE LIFE NEWBORN PHOTOGRAPHY
Vanessa, the girl behind the lens! She is a South Florida Native professional Motherhood Photographer serving Miami and Broward County. She specializes in newborns, baby, maternity, hospital portraits, and baby shower photography. She was born & raised in Miami by Cuban parents. Growing up she was that young girl in the family that loved to carry, feed, watch, and play with all the babies. She would always play "Mom" and always envisioned her future with kids of her own. Offering her pure, creative style in newborn and baby photography. She is a master in patience and gentleness with the skills to pose and soothe even the tiniest of infants. To know more, check out https://www.littlelifenewbornphotography.com/
2. LISSET GALEYEV PHOTOGRAPHY
Lisset is a mom of two beautiful boys and happily married to a Russian prince. She was born in Cuba, raised in Lisbon, Portugal and she made her home in the city of eternal summer, Miami. Being a trilingual photographer, fluent in English, Spanish, and Portuguese makes it easy and pleasurable to work with clients from many countries as they visit Miami, FL. Furthermore, she is incredibly passionate about capturing life's most beautiful moments for her clients and their families! You will see it in her work. You may contact her at
https://lissetgaleyevphotography.com/
3. ISACAPTURES PHOTOGRAPHY
Isaura was born in Havana, Cuba and moved to South Florida when she was 9 yrs old. She is a wife and a mother of two boys and one girl. She loves art, traveling & photography (It was her favorite subject in school). While working as a full-time Pediatric Ophthalmic Technician she obtained a Bachelor Degree in Business, hoping someday she can be her own boss and open her own business. Photography has always been her hobby since she was a little girl, so she decided it was time to make it her dream job. She began her journey in January 2016. IsaCaptures Photography, Inc was officially born. She can best describe her work as "Sweet, tasteful, fun, colorful and elegant". She specialized in Newborn, maternity, children 6 months and up. She has attended various photography workshops during her journey. She believes continuing education is the key to expand and learn new skills. Visit the website here https://isacapturesphotography.com/


Cary Diaz genuinely LOVES what she does. She experiences so many great memories with so many amazing people, and she has so much fun doing it. Pictures are EXTREMELY important to her. Her children's photos are her most prized possessions. When they are more grown-up than she ever wants them to be, she wants to remember their incredible smiles and their oh-so-adorable faces. She treats every one of her clients with the utmost priority because she knows how important the pictures she takes are for you. Clients search for their perfect photographer. That perfect fit is so important not just for the client but for the photographer as well. She wants to fall in love with each of her clients, their families and their stories. Her love for photography began many years ago while she shadowed her father who was a professional photographer during the film era. She couldn't stop noticing how happy and timeless the children and couples he photographed were. He was capturing mini pieces of their history and his clients were forever grateful. He truly inspired her to capture life's most memorable moments, telling a story with each shot by emphasizing that momentary glance, not missing an intoxicating smile, and sharing in all laughs. She embarked on this crazy journey in 2010 a few months after her son was born. He inspired her to be a better person and accomplish things she never thought possible. With that in mind, she started Cary Diaz Photography to capture your story of what inspires you. You can contact her at https://www.carydiazphotography.com/


5. LIZ CARRUANA PHOTOGRAPHY
Liz Carruana is a Miami family and newborn lifestyle photographer. Are you looking for an organic and laid back session where your children's personality shines and you capture all their cute, silly and even serious looks? Do you think your newborn is already perfect the way he or she is? Would you like images that show all the love and connection that you and your family have? Well, you've come to the right place! That right there describes her passion and goal for all her sessions, and she would love for everyone to have images that show such beauty. You can contact her at https://www.lizcarruanaphoto.com/


HOW TO HIRE THE RIGHT PHOTOGRAPHER IN MIAMI, FL?
Now that you have an idea of whom to contact in Miami for photographing your baby let's understand the important nuances to note when hiring a photographer.
The first thing one must do while hiring a photographer is to ask the photographer to show his/her previous work. Every seasoned photographer carries a stellar portfolio displaying all of his best work. It will give you an idea of your photographer's skills.


Ask for all the details that will go into the session. For instance, the props that he/she will bring along, the lighting equipment, the camera, etc. You may be unfamiliar with the particulars of these sessions, but asking these questions will give you a rough idea of how well prepared your photographer is.


Meet up once for a consultation before the photo session to discuss visions and to make sure that both of you are on the same page. It is during this time you should tell your expectations to the photographer, do not hold yourself back.

PRICE, REVIEWS AND MUCH MORE: MIAMI BABY PHOTOGRAPHERS
As mentioned above, Miami has a plethora of photographers claiming to be the best of the best. Nowadays, it is effortless to create a fake review base to push the clientele, hence only trust authentic and approved websites for such hunts.

A 4.5-star rating must be the average rating of your chosen photographer. Anything too less than 3.9 seems unacceptable.

Everyone must be curious to know the price point at which these photographers operate. Well, in Miami the average package is anywhere between $300-$500 inclusive of all the services and at least a 2-3 hour long shoot.

The prices will vary with photographers depending upon their experience, assistance, equipment, and vision. Some may even quote much less than $500, but it all comes down to the quality you're after.

Now, you can avail a few offers on these sessions and save a few bucks along the way. You can also visit the location of the photographer to save some money. Or you can book in pairs with your friends to attain higher discounts.

Even booking a photographer through referrals can also get you a special package. So always be on the lookout for these things as they can save you from burning a hole in your pocket.


We understand how important this must be for you. Thus, we want to give you a final tip: do not force yourself to find the cheapest option just for the sake of money. These events are the once-in-a-lifetime kind. They are like an investment. Do not fall prey to the hands of novices or tricksters and do thorough research before selecting a photographer.