5 Best Reviewed Newborn Photographers of Long Beach, CA
Upon hearing the news that a baby is on the way, new parents often become overwhelmed with decisions. Most perplexed are those inexperienced parents who want everything perfect for their firstborn. The race to ace everything before the arrival of the baby can cause a lot of decision fatigue. One such concern that bugs new parents is the selection of a newborn photographer who can take the perfect pictures of their little one. This step is crucial as photos are timeless, and often is used to introduce the world to your new edition.

A lot of thought must go into picking the right photographer and in a place like Long Beach, parents can get misguided due to many leads claiming to be "the best" photographer in the area. These affairs can be costly as well, so, it is essential that parents weigh their options well.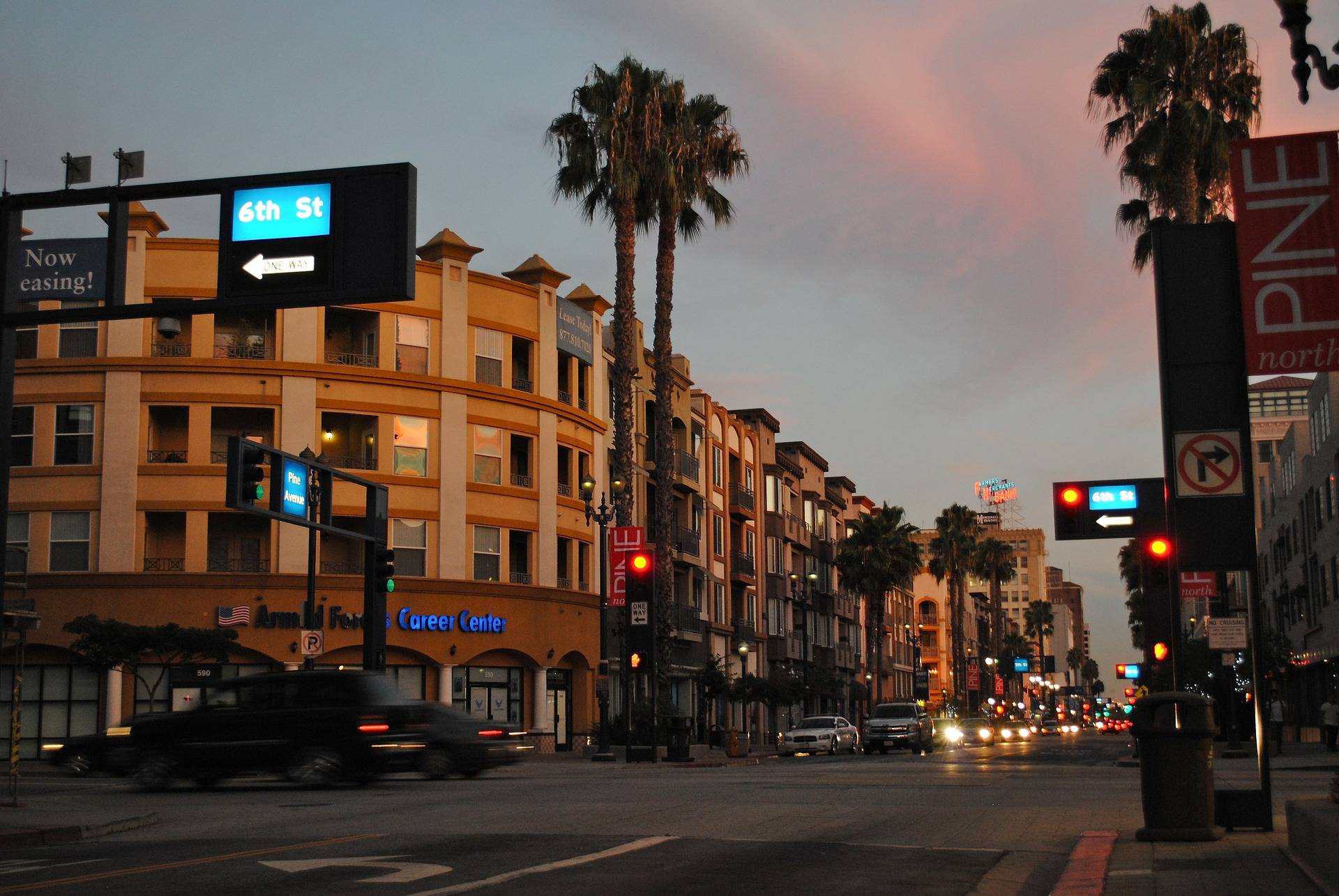 LIST OF THE 5 BEST LONG BEACH, CA NEWBORN PHOTOGRAPHERS
To curb the decision fatigue for all the parents in Long Beach, we scanned the web. After thorough research and taking references from websites like Yelp, Angie's List, and Thumbtack, we have compiled a list of the 5 best photographers in Long Beach, CA.


Eastbrook Photography is a boutique photography studio located in Long Beach, Ca. They specialize in maternity, newborn, children, and family photography. Baby photography requires a large amount of planning and an insane amount of patience. Eva is a wife, mama of three boys, a dog-owner, and a photographer. She feels so lucky to get to do what she loves! Her motto is "I don't shoot what it looks like, I shoot what it feels like and always try to keep things simple and fun." If you like what you see in her portfolio, you're going to love your photos. She believes every picture she takes and gives you should be frame-worthy! You may contact her at https://www.eastbrookphotography.com/


2. DIANA DE LA PENA PHOTOGRAPHY
Established in 2013, DianadelaPena Photography has been trusted by hundreds of families around Los Angeles California to capture their maternity, newborn, family and children portraits. Including Weddings and other big events. Diana absolutely loves creativity, she loves her family, and she is truly fascinated when she sees the reactions of her photography clients right after they see the photos she took of them or their loved ones. She is a mother, wife, daughter, friend, business owner and a woman who loves God. She tries to give 100% in each of these aspects of her life. You may contact her at http://dianadelapena.com/


3. GENEVIEVE ELAINE PHOTOGRAPHY
Genevieve Anders lives in Long Beach, California with her husband, daughters Evangeline & Goldie, & their two dogs. She is a lifestyle photographer specializing in families, babies, couples, portraits, senior portraits, and pets. She has been a professional model for over ten years. She has worked with some amazing photographers in her career. Her favorites have to be Bruce Weber and Kate Powers. She always thought it would be fun to be on that side of the camera and now she is getting her chance. You may contact her at https://genevieveelaine.com/


4. JANICE OWEN PHOTOGRAPHY
Janice Owen Photography was an event photographer for the spectacular David Tutera Event Planning Symposium in Los Angeles. David is a famous celebrity wedding planner, bridal fashion designer, author, and professional speaker. He is the host of WE tv's show and My Fair Wedding. Here's what David Tutera had to say about our work: Janice specializes in photographing weddings and engagements, as well as families, maternities, boudoir, and individual portraits. She has a passion for capturing natural and candid moments in a thoughtful and artistic way. She strives for the photos to be as unique as the people and stories she is capturing. She believes that every person deserves a beautiful photography experience that captures their best qualities and produces special images that can be cherished for a lifetime. You can contact her at http://www.janiceowenphotography.com/


5. RHEA ASHLYNN PHOTOGRAPHY
Rhea grew up in San Diego, CA. After high school, she moved to Florida's east coast for a year and then to Chicago, IL for 5 years. It was in Chicago that she learned how to technically use a film camera and she was able to practice taking portraits of the kids she nannied for at the time. One thing lead to another and life brought her home to Cali... and there she is today. Her studio is based in Old Torrance and for outdoor portraits, she travels all around LA, OC and SD counties. You can contact her at https://platinum-bamboo-dxtw.squarespace.com/


HOW TO HIRE THE RIGHT PHOTOGRAPHER IN LONG BEACH, CA?
Now that you have an idea of whom to contact in Long Beach for photographing your baby let's understand the important nuances to note when hiring a photographer.


The first thing one must do while hiring a photographer is to ask the photographer to show his/her previous work. Every seasoned photographer carries a stellar portfolio displaying all of his best work. It will give you an idea of your photographer's skills.


Ask for all the details that will go into the session. For instance, the props that he/she will bring along, the lighting equipment, the camera, etc. You may be unfamiliar with the particulars of these sessions, but asking these questions will give you a rough idea of how well prepared your photographer is.


Meet up once for a consultation before the photo session to discuss visions and to make sure that both of you are on the same page. It is during this time you should tell your expectations to the photographer, do not hold yourself back.

PRICE, REVIEWS AND MUCH MORE: LONG BEACH BABY PHOTOGRAPHERS
As mentioned above, Long Beach has a plethora of photographers claiming to be the best of the best. Nowadays, it is effortless to create a fake review base to push the clientele, hence only trust authentic and approved websites for such hunts.

A 4.5-star rating must be the average rating of your chosen photographer. Anything too less than 3.9 seems unacceptable.

Everyone must be curious to know the price point at which these photographers operate. Well, in Long Beach the average package is anywhere between $300-$500 inclusive of all the services and at least a 2-3 hour long shoot.

The prices will vary with photographers depending upon their experience, assistance, equipment, and vision. Some may even quote much less than $500, but it all comes down to the quality you're after.

Now, you can avail a few offers on these sessions and save a few bucks along the way. You can also visit the location of the photographer to save some money. Or you can book in pairs with your friends to attain higher discounts.

Even booking a photographer through referrals can also get you a special package. So always be on the lookout for these things as they can save you from burning a hole in your pocket.


We understand how important this must be for you. Thus, we want to give you a final tip: do not force yourself to find the cheapest option just for the sake of money. These events are the once-in-a-lifetime kind. They are like an investment. Do not fall prey to the hands of novices or tricksters and do thorough research before selecting a photographer.
RELATED ARTICLES: