5 Best Reviewed Newborn Photographers of Houston
Upon hearing the news that a newborn baby is on the way, new parents seldom become baffled with decisions. Most perplexed are those inexperienced parents who want everything perfect for their firstborn. The race to ace everything before the arrival of the baby can cause a lot of decision fatigue. One such concern that bugs new parents is the selection of a good photographer who can take priceless pictures of their little one. This step is extremely important as pictures are timeless and they need to be as precious as their child.
A lot of thought must go into finalizing a good photographer who will document your baby's angelic presence. In a place like Houston, parents can get misguided due to many leads claiming to be "the best" photographer in the area. These affairs can be very expensive as well, so, it is very important that parents weigh their options well.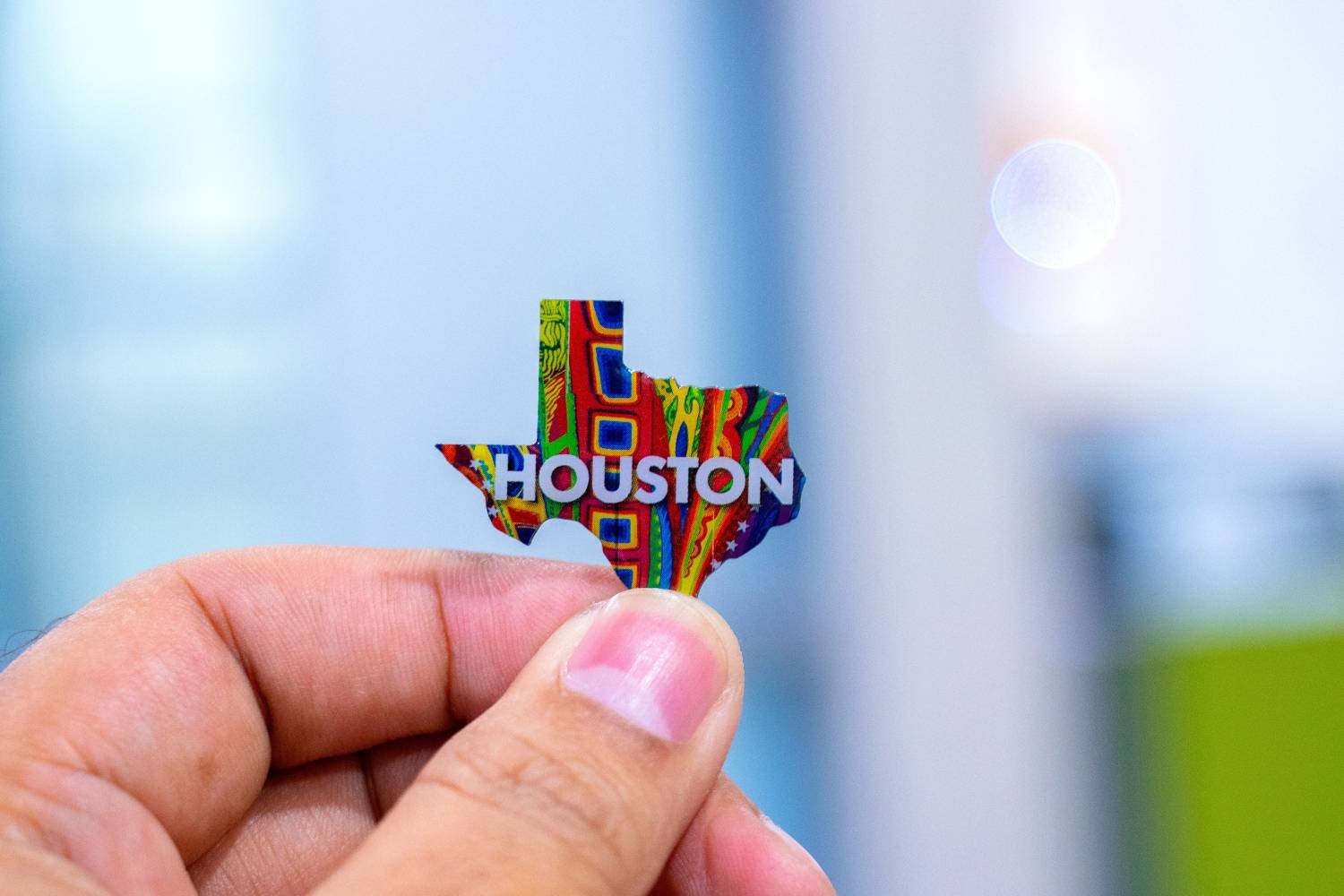 LIST OF THE 5 BEST HOUSTON NEWBORN PHOTOGRAPHERS
To curb the decision fatigue for all the parents in Houston, we scanned the web. After thorough research and taking references from websites like Yelp, Angie's List, and Thumbtack, we have compiled a list of the 5 best photographers in Houston.
1. Sylvie Sorelle Photography:
Sylvie Sorelle is an event photographer as well as a session photographer who has proved her creativity and expertise in many events in Houston. She is known to be patient with her clients, which works beautifully in her profession as she can pacify infants easily.
Sylvie is incredibly responsive and persistent while working even if your kid gets fussy. Sylvie is also incredibly smart in pairing up cute outfits for infants. She can create a surreal backdrop as she usually has a pre-planned vision before every session. She, of course, has top-notch camera gear along with supportive equipment that delivers beautifully.

So for parents who have little experience in getting good poses and backdrop for their kid's photos, they will sit perfectly with Sylvie Sorelle's photography. She will guide you through the process with her envisioned scene while keeping the troubled baby calm and soothed. You can contact Sylvie here: https://sylviesorellephotography.com/contact-me

2. Megan Matula Newborn Photography:
Megan Matula, as a photographer, specializes in newborn photography. She has a great deal of experience in capturing infants. After so many years of repeated photography sessions, one can expect the photographer to be a seasoned handler of fussy newborns. She is definitely very experienced and her team has been known to be saviors of "last minute blunders".
Her studio is centrally located in Houston and hence acts as a "location of choice" for many parents. In her well-built studio, you will find several cutesy props and different kinds of backdrops to ace the images.

Megan Matula has a knack for every little detail in the image, thus parents can expect pure perfection out of these pictures. The photographer is made for parents with high expectations who are also ready to pay that extra buck for the best quality. So, Megan is an excellent choice for parents with a higher budget. Contact Megan on this email: megan@meganmatula.com

Sweet Me Photography is one of the finest photography service providers that provide in-home services. This is the USP of Sweet Me, as there are several parents who are not ready to take their baby out of the house just yet. The entire team of Sweet Me is an expert on newborn photography. They've been trained to handle the hardest of situations.
When you book Sweet Me, you will be informed beforehand about all the different setups and images. Once the team arrives, they will be heavily equipped with all the necessary gears and apparatus. The set-up, props, backgrounds, etc. will all be brought along. This is one of the best aspects of Sweet Me. The customer reviews of Sweet Me are very favorable. We've had people report that the crew of Sweet Me is excellent in soothing fuss-making babies. One of the best photographers of Sweet Me is Leslie, so you can make a special request for her if you see fit.

The clicked pictures are stunningly edited and you can expect an amazing turnout of all the hard work behind clicking those pictures. The team will deliver the pictures in about 2-3 days so in that regard Sweet Me has quick deliverance. You can email Leslie here: https://sweetmephotography.com/inquiry-form/

4. Laura Sponaugle Photography:
Laura Sponaugle is a very famous photographer in the east of Houston and this may not even come as a surprise. However, Laura is not an exclusive session photographer. She and her team often do engagement photography as well. But besides this point, Laura's photography is off the charts. Sponuagle has a lot of different ideas and you will never see a lot of similarities between two of her shoots.
Laura Sponaugle has an ample amount of exposure in newborn photography. She has always used excellent camera gear with great photography tools to create a surreal backdrop for children. Her studio has an array of backgrounds, thanks to her versatile projects. Laura shows real promise in her pictures and you can expect her to have a really vivid vision for your child's perfect first photographs. Laura Sponaugle will not ask for the perplexing price as well. Her price comes well within the range. Contact her now: https://laurasponaugle.com/contact/

5. Michaelle Janet Photography:
Michaelle Janet is an excellent photographer, as she is a very artistic person and often comes up with out of the ordinary ideas. Along with baby photography Ms. Janet specializes in wedding and engagement photography. She has a lot of new perspectives compared to the other mainstream photographers in Houston.
Michelle has known to portray a much-personalized approach in all of her photography sessions. She goes above and beyond to create magical shots. A very big bonus point about Michaelle Janet's photography is that she takes beautiful candid pictures. She has remarkable timing and she will click the cutest unprecedented pictures of your baby.

If you hire Michaelle Janet Photography, you can expect a very exceptional bunch of photographs of your child. She is sheer brilliance. However, one must note that her brilliance comes with a handsome cost. So be prepared to get a higher than expected price quotation. However, her service is really worth the cost. You can reach her on Facebook: https://www.facebook.com/michaellejanetphoto

HOW TO HIRE THE RIGHT PHOTOGRAPHER IN HOUSTON?
Now that you have an idea of whom to contact in Houston for photographing your baby, let's understand the important nuances to note when hiring a photographer.
The first thing one must do while hiring a photographer is to ask the photographer to show his/her previous work. Every seasoned photographer carries a stellar portfolio displaying all of his best work. It will give you an idea of your photographer's skills.

Ask for all the details that will go into the session. For instance, the props that he/she will bring along, the lighting equipment, the camera, etc. You may be unfamiliar with the particulars of these sessions, but asking these questions will give you a rough idea of how well prepared your photographer is.

Meet up once for a consultation before the photo session to discuss visions and to make sure that both of you are on the same page. It is during this time you should tell your expectations to the photographer, do not hold yourself back.
PRICE, REVIEWS AND MUCH MORE: HOUSTON BABY PHOTOGRAPHERS

As mentioned above, Houston has a plethora of photographers claiming to be the best of the best. Nowadays it is very easy to create a fake review base to push the clientele, hence only trust approved and authentic websites for such hunts.
A 4.5-star rating must be the average rating of your chosen photographer. Anything too less than 3.9 seems unacceptable.

Everyone must be curious to know the price point at which these photographers operate. Well, in Houston the average package is anywhere between $300-$500 inclusive of all the services and at least a 2-3 hour long shoot.

The prices will vary with photographers depending upon their experience, assistance, equipment, and vision. Some may even quote much lesser than $500 but it all comes down to the quality you're after.

Now, you can avail a few offers on these sessions and save a few bucks along the way. You can visit the location of the photographer to save some money. Or you can book in pairs with your friends to attain higher discounts. Even booking a photographer through referrals can also get you a special package. So always be on the lookout for these things as they can save you from burning a hole in your pocket.
We understand how important this must be for you. Thus, we want to give you the ultimate tip: do not force yourself to finalize a cheaper alternative just for the sake of money. These events are once-in-a-lifetime kind of events. They are like an investment. However, do not fall prey to the hands of novices or tricksters and do thorough research before finalizing a photographer.