10 Absolute Best Photo Apps You Need to Chronicle Your Baby's Growing Moments
In today's tech-dominated time, parents should have no excuse to miss out on capturing all the moments, big and small, of their baby's life. If you're living in the 80s, we might understand. But today, it's high time that you exploit all the wonderful photo-related apps you can install in your smartphones. In fact, we implore you to do so.
To get you started, we have run down some of the best and easy to use baby-related smartphone apps you can download. So, without further ado, we present to you the most important apps you will be needing to chronicle your baby's growing up moments.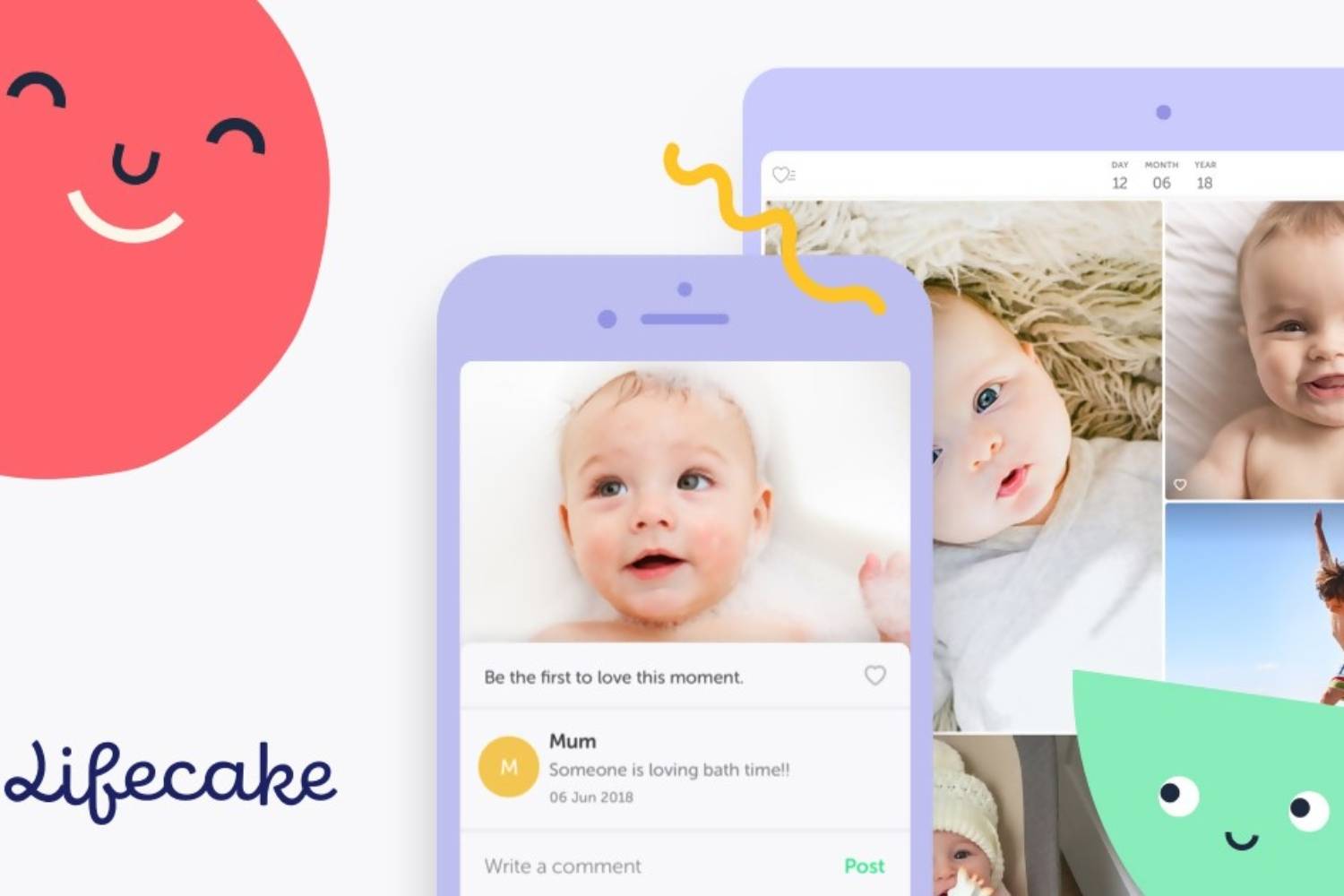 System: iOS and Android
Price: Basic - Free
VIP - $64.99/year
What we have to say:

Lifecake is a photo-sharing app developed specifically to share every moment of your baby growing up. From when the little one is still developing inside your belly, to the moment he/she is born, his/her first bath, to the first baby steps he/she takes… whatever moment you think is worth sharing (which, in our opinion, is basically everything), you can share it on Lifecake.

The interface of the app is like a timeline of memories where you can view captured baby moments from photos, videos, and even stories (very short videos meant to share in-the-now and casual instances of your baby's day). Your timeline can be viewed by other family members and relatives so they can also be part of the growing-up experience. What's good about Lifecake is you can hop on a particular timeline in a matter of seconds and look back at the photos.

Basic subscription is free and lets you have a total of 1 GB of storage. If you feel that 1GB is not enough to chronicle all the experiences of your baby growing up, you could avail of the VIP subscription where you can snap unlimited amount of photos, videos, and stories all in high-quality resolution.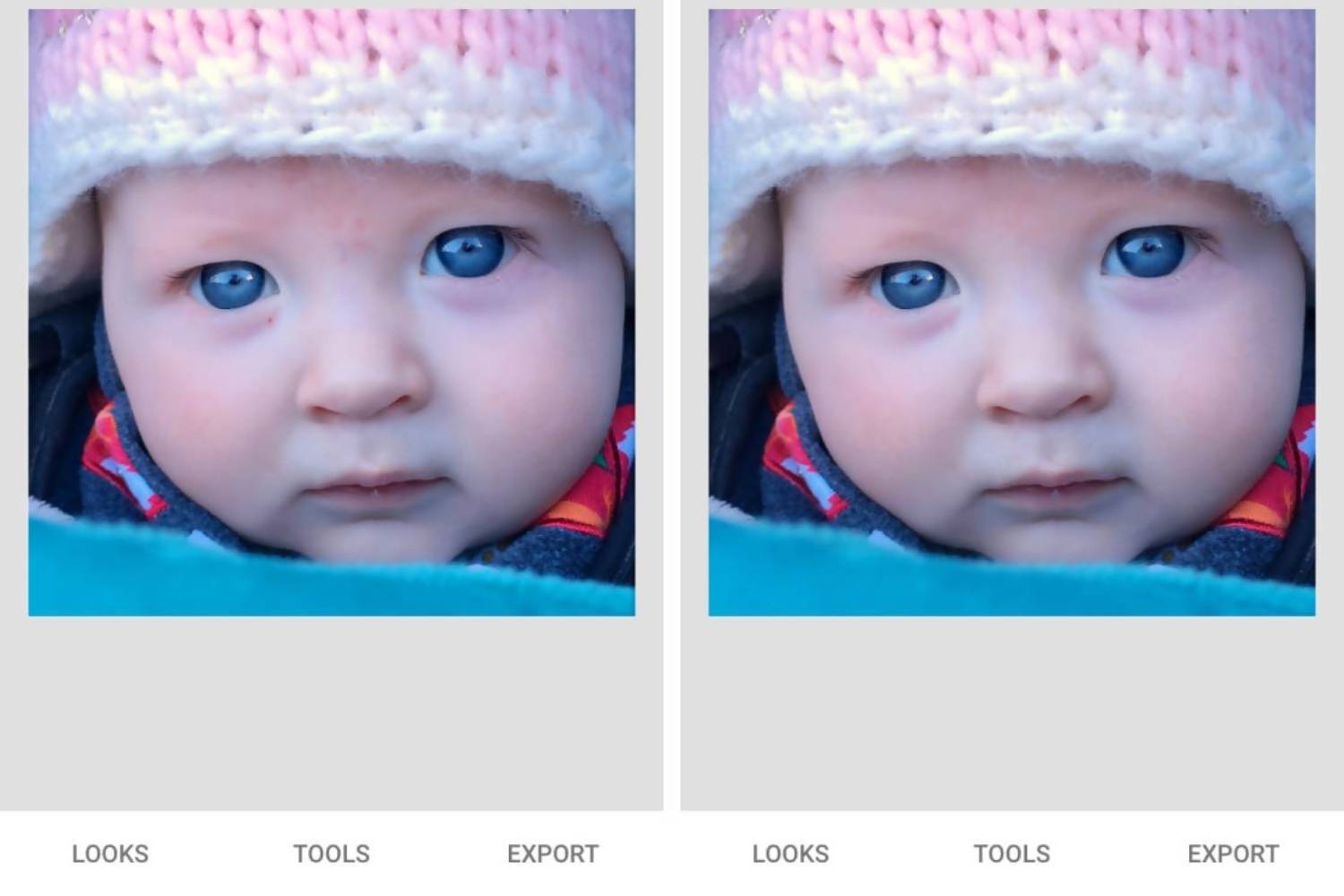 System: iOS and Android
Price: Free
What we have to say:
Do you have tons of baby photos stocked in your phone that you want to share on your social media but just couldn't because you want them to look professional? Or perhaps you want them to be expertly edited to make them even cuter but you do not have the chops for the task? Snapseed might just be the app to answer your woes.
With Snapseed, you could easily turn yourself into a photo editing wizard. Your photos could look as if they are professionally edited and with minimal effort, you can turn any photo into a work of art. Going through the editing process is pretty straightforward. Editing techniques (i.e. retouching, color balance, adjustments, and straitening) could be done with just a few taps on your smartphone's screen. Who said you need Photoshop when there is Snapseep to help you with editing, right?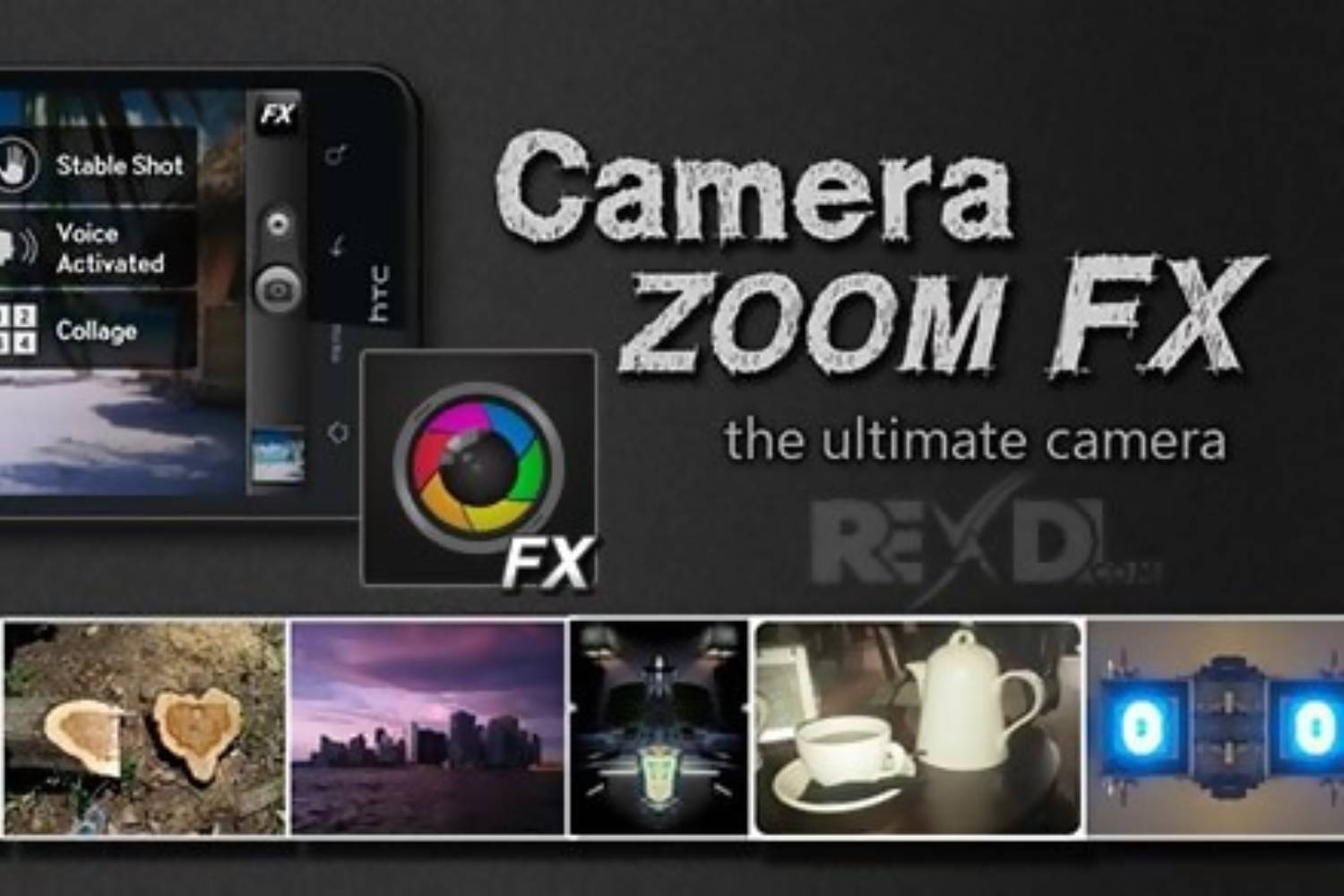 System: iOS and Android
Price: Basic - Free (only for Android)
Premium - $3.99
What we have to say:
Camera ZOOM FX is a full-featured camera application that is sure to level up your photo-capturing experience. It could turn any suboptimal smartphone camera into a seemingly professional DSLR with the help of its add-on features and settings. Basically, this app enables your phone camera to have enhanced functionality, letting you take stunning baby photos you could never imagine possible. Its recent version comes with a full range manual DSLR control.
What's more, is that it comes with a built-in editing studio where you can directly edit baby images right after you took it. It's an all-in-one photo capturing and editing app. The app also has a lot of filters to choose from. If you are the type who just adds a custom filter for a quick social media post, you will find this app very useful. To experience the full capacity of this app, we suggest that you get the premium version.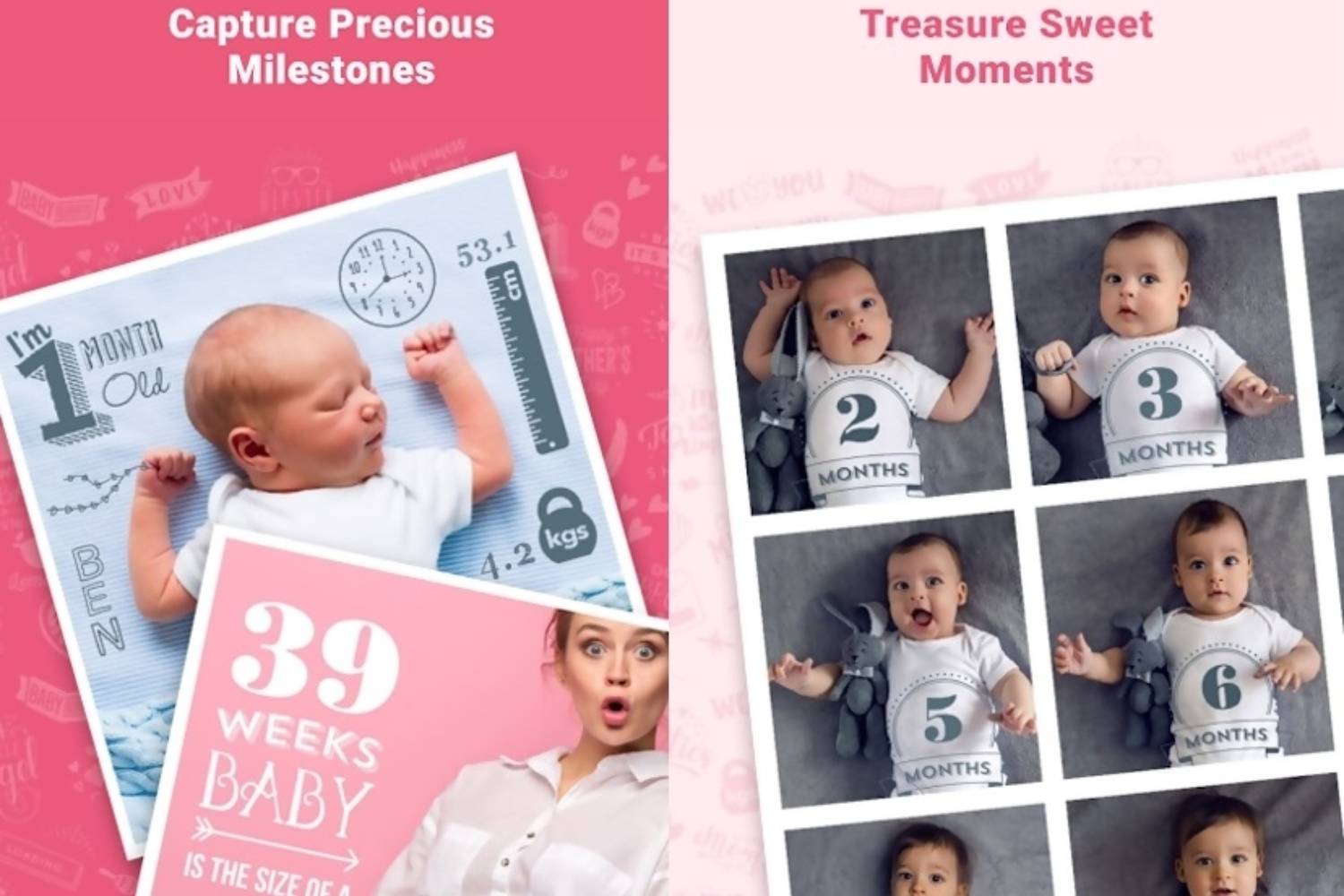 System: iOS and Android
Price: Free 7-day trial period
Monthly subscription - $5.99
3-month subscription - $13.99
12-month subscription - $34.99
What we have to say:
Looking for a crafty and quirky way of chronicling your baby's milestones? Baby Pics can help you with that. With this app, you can jazz up baby milestone moments by adding crafty artworks and personalized text. The app is prebuilt with 1000+ artworks to choose from. There are also filter options you can use.
This app is not only perfect for already moms, but for moms-to-be as well. You can start capturing moments from the early weeks of your pregnancy, showing how your baby bump develops week on week, all the way to you giving birth and through the baby's early development stage. You can even continue until the baby has become an energetic and joyful little kid.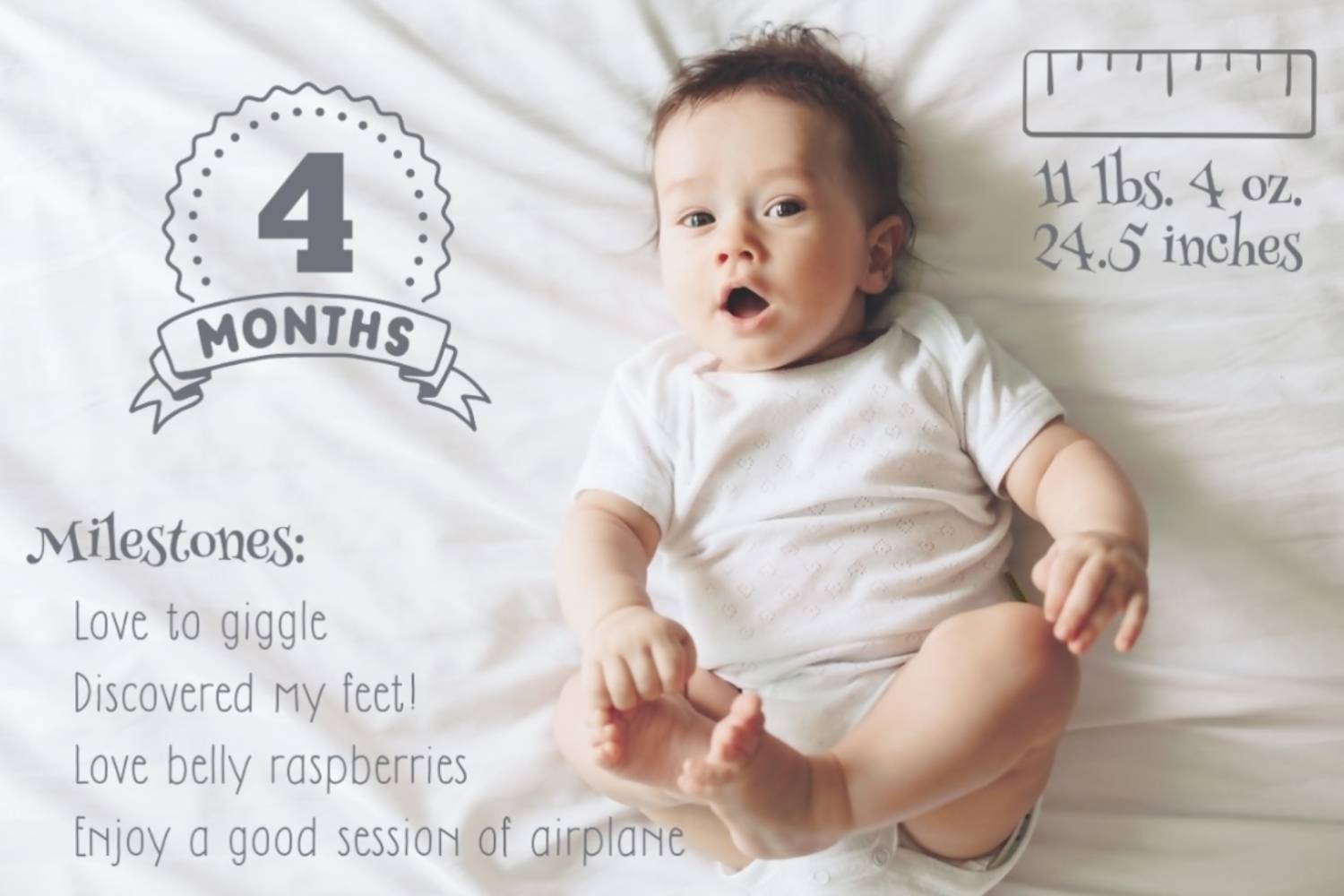 System: iOS and will soon be available in Android
Price: $2.99
What we have to say:
Little Nugget is very similar to Baby pics. It lets you capture and curate with a tad bit of flare those precious moments with your little nugget of joy. It makes every photo "insta-worthy" as you can get creative with over 600 artfully made stickers and artworks. Also, you can add text to each photo to make it more personalized. The font selections, in fact, are some of the cutest you will ever find among similar apps. The interface of the app itself is very user-friendly; all the features and editing steps are very intuitive. With Little Nugget, your baby milestone documentation couldn't get any better and more fun.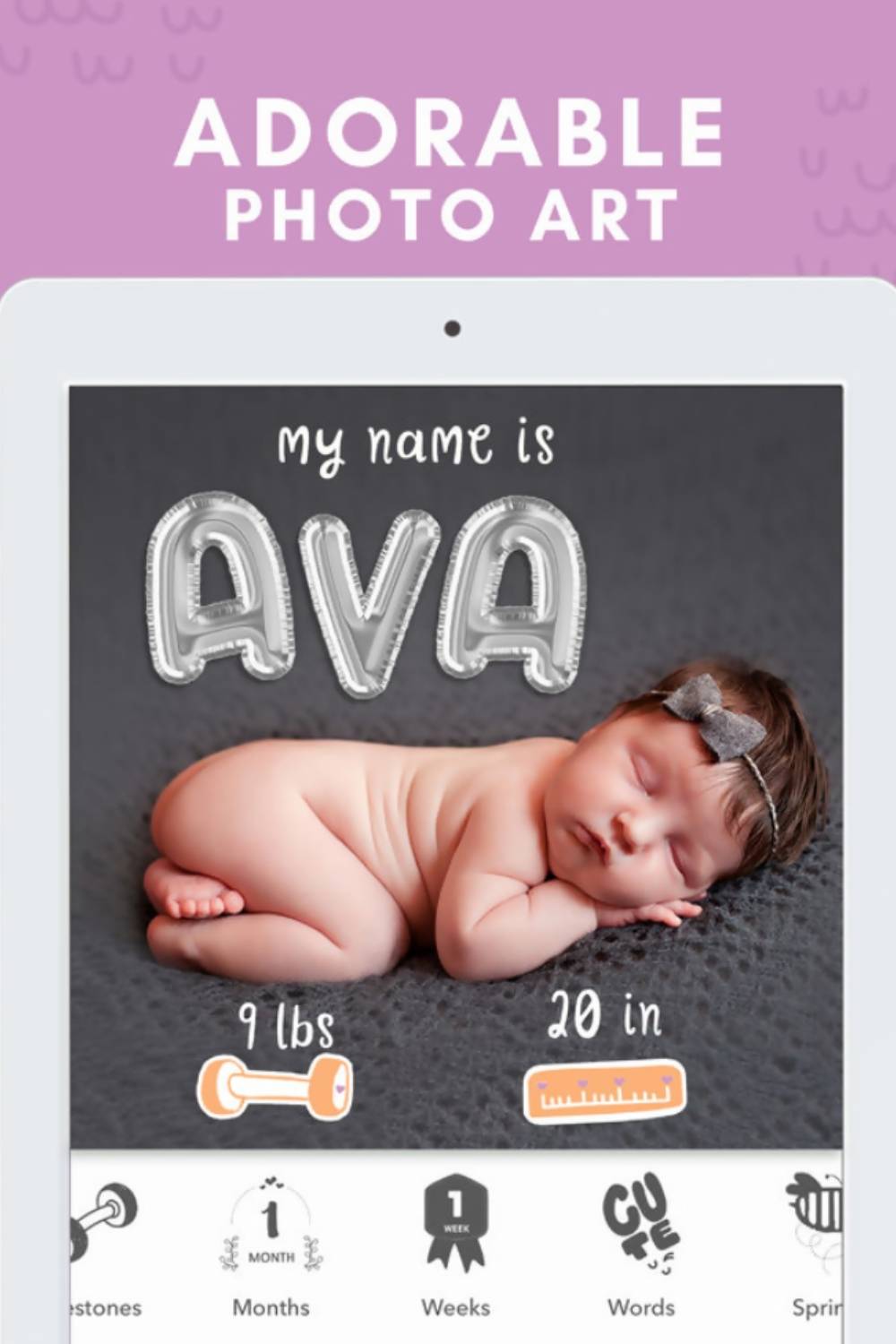 System: iOS
Price: FREE 7-day trial
$4.99/month premium subscription
What we have to say:
What we love about Precious is its intelligent algorithm that finds the absolute best photos of your baby which it then compiles to create stories that you will absolutely adore. All you need to do is to upload all the baby photos you have and it will automatically organize them into monthly pictures, a photo calendar journal, or even a time-lapse slideshow. The time-lapse feature is particularly adorable to look at as you can watch your baby grow week on week.
When you upload photos, you can accentuate by putting some photo frames and stickers. You can also make photo collages and mark them with weekly, monthly, or other noteworthy special milestones. You just take all the photos and let Precious handle everything else.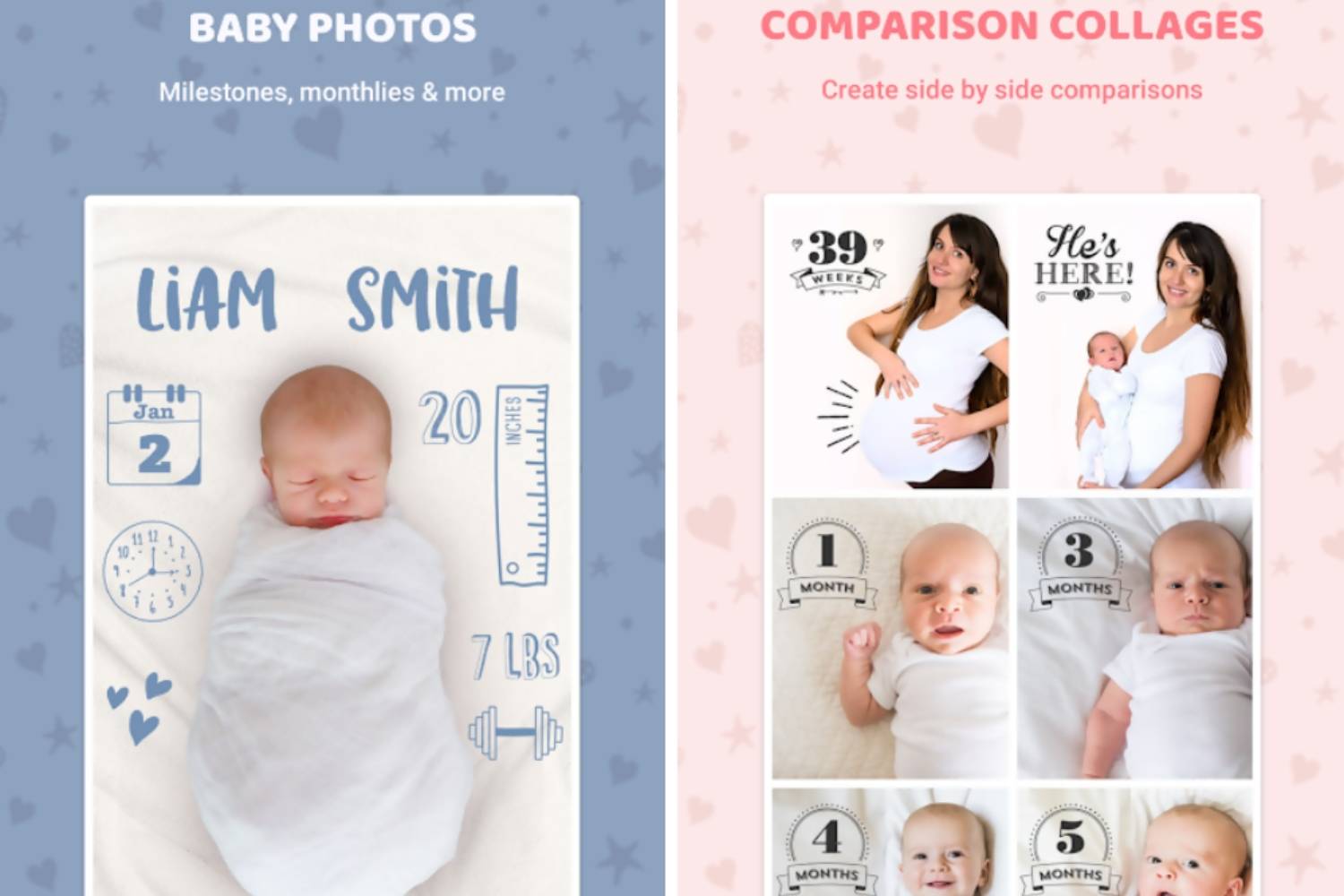 System: iOS and Android
Price: Free 7-day trial period
Monthly subscription - $5.99
3-month subscription - $13.99
12-month subscription - $34.99
What we have to say:
As if the options for baby photo apps is not enough, Totsie here can a give the others a run for their money. Offering the same services as Baby Pics and Little Nugget, this app can be used to mark every important milestone of your baby. We know that being a parent is an exciting thing, especially for first-time ones, so why don't you go ahead and create heart melting moments with your little bundle of joy while you're at it using Totsie.
Like other similar apps, Totsie offers 1000+ stickers, fun filters, and cool fonts to choose from to customize your every photo. You can also create baby collages where you can put side by side different photos of your baby at different milestones. Social media sharing is also capable on Totsie with just a few clicks so you won't have to worry about transporting the photos from one device to another. One unique thing Totsie, however, is its Time Capsule feature where you can safely save all your baby's milestone and look at them on a later time for you to cherish and reminisce.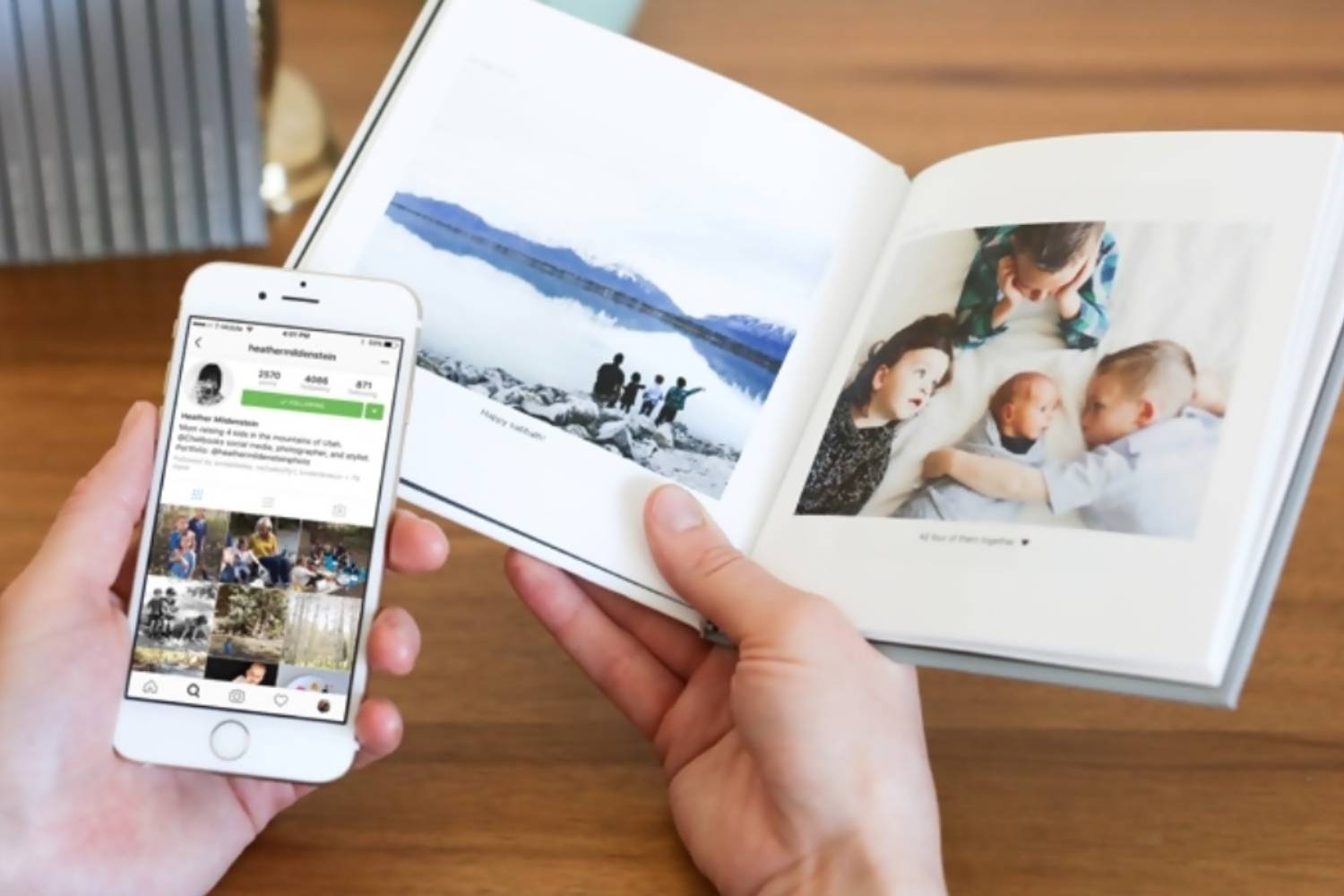 System: iOS and Android
Price: Free to downloadPhoto
Book: start $10 for a 30-page 6x6 book
What we have to say:
If you are the type who prefers physical memories rather than digital, you will definitely dig the services offered by Chatbooks. With Chatbooks you can upload tons of stock photos you have lying around and convert them into a physical photo book. Chatbooks even delivers the photo books right to your doorsteps for added convenience.
Photos from your phone, Google accounts, Facebook, Instagram and more can be uploaded to the app. What's good is the app employs a technology that lets you sort out blurry and dark photos, so you will be left with the ultimate best ones for your photo book. The app is very easy to use; in under 5 minutes you'll be ready to order your first photo book. A photo book starts at $10 for a 30-page print with an option to more pages for 20 cents a page.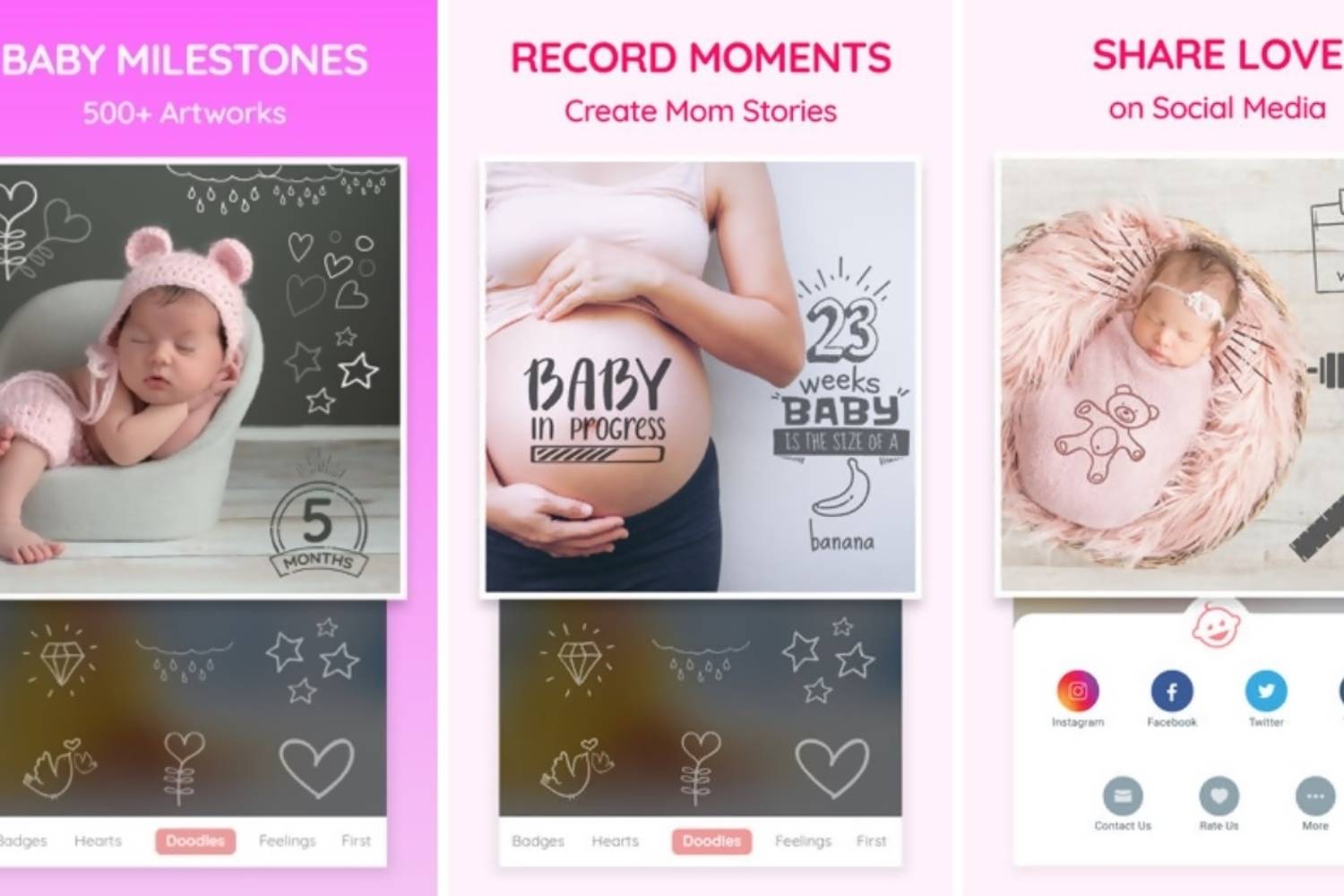 System: iOS
Price: Free limited time subscription
$23.99 for a 12-month all-access subscription
What we have to say:
Baby Snaps is yet another of those pregnancy and baby milestone tracker that's getting wide popularity in the app store right now. With this app, you can add doodles, texts, artworks, captions, and quotes on your adorable baby photos and share them directly on your social media such as Instagram, Facebook, and Twitter. Filters and artworks can also be added to add additional customization. With an app like this, capturing your baby's milestone such as the first smile, the first tooth, and first kick can be done with a few clicks.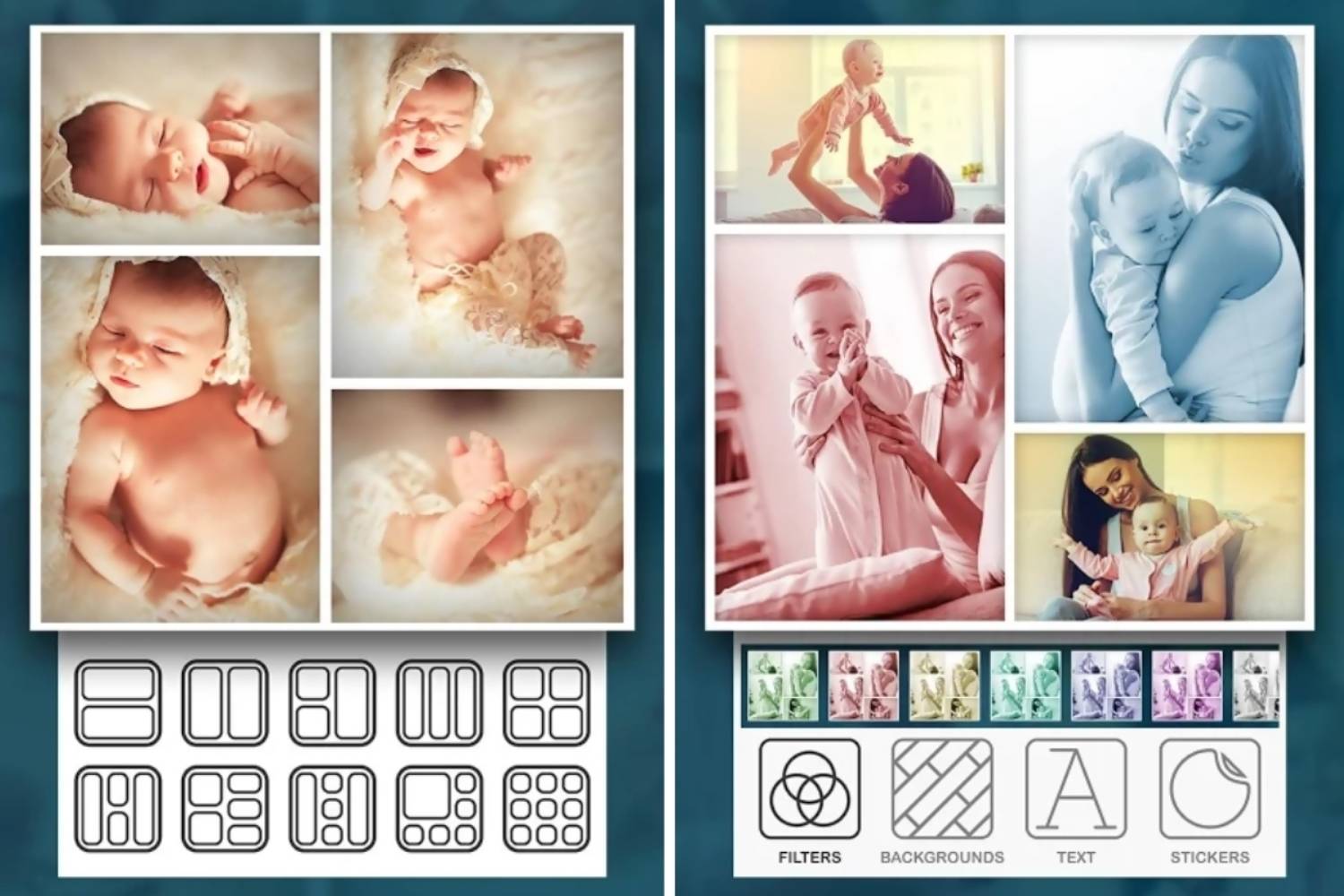 System: iOS
Price: Free
In-app purchases for additional items
What we have to say:
This apps specifically lets you make professional collages of your baby photos. With its ultra-powerful user interface, you can add multiple photos to make collages in just seconds. You can personalize it even further by adding filters, quotes, and texts. Besides that, there are multiple stickers you can choose from perfect for different occasions - Easter, Christmas, Halloween, Birthdays, weekly and monthly milestones, etc. Lastly, it comes with photo editing tools that you can use to improve each baby photo you upload.