A Parent's Checklist to Baby's First Pictures
Baby photos capture the instant adoration and the lifelong bond of the parents and the baby. This picture-perfect moment also serves as a quick form of relief in this fast-paced modern lifestyle.
While most moms would find it stressful to plan another big event after dealing with the 9-month pregnancy and delivery, they often skip the hustle in doing the baby photo session. However, all it takes is a little mental and physical preparation to make the whole process a breeze.
Time may pass after a while, but these keepsakes will always take you back to these heartwarming memories reflecting the love and commitment to one another that will strengthen the bond of the family.

But before we begin, I suggest you first go through these 7 tips for posing a newborn. You will need them later.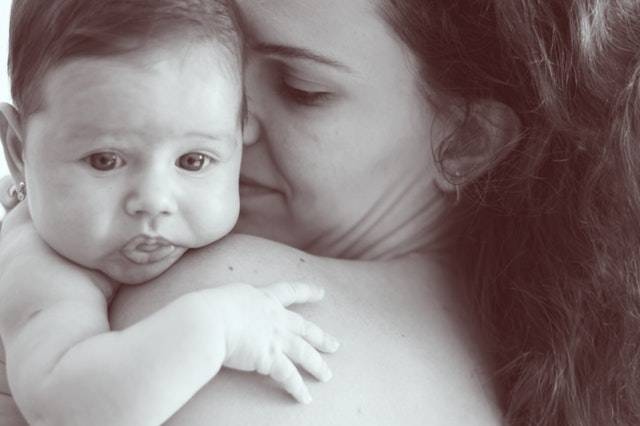 Planning and Prepping a Newborn Photo Shoot

Photo sessions with babies come with many surprises because babies are unpredictable. The key to a successful photo session is to create a perfect environment for the baby and to plan the process from start to finish. Setting your expectation as a parent is also an essential aspect of achieving a successful session. Whether you are planning a photo shoot by just using your Smartphone or want to hire a professional photographer, make sure to gather ideas by researching the web, talking to other parents or consulting directly with a photographer so that they can guide you through the process.
Create a checklist!!! Ideas freely flow from the mind, and the best way to organize them is by creating a list. There are lots of thoughts that would leave you thinking in a loop like wondering how you can get your baby asleep during the session, how to keep them awake, or what themes you can use for the setup. Don't get stressed out by just the thought of it. Gather all of your ideas and write down the essentials. By creating a checklist, it ensures you that you have one less thing to think about to run this session smoothly.
Here are some of the key points in creating a checklist:
● Age – Newborn photographers recommend the "10-day rule". 5-10 days old is preferable because the newborn's body is more flexible. Thus, they are more comfortable molded into different positions.
● Temperature - Photo sessions are done preferably in rooms set around 80–85 degrees because babies are the most comfortable and at ease in a warm place. Also, newborns quickly lose their body heat while changing clothes, so it is crucial to keep the room warm at all times.
● Procedures for Boys – If you are planning on circumcising your baby, schedule the procedure right after birth or after the photo session. It usually takes 5 to 7 days for the area to heal. During this period it might be too sensitive to move the baby into different positions or while touching different fabrics.
● How long the session will last - Newborn photo sessions last for approximately two hours. Make sure to carry the baby essentials such as extra diapers, baby wipes, milk or breastfeed supplies during the sess to keep them sleepy and full.
● What to dress – Start picking clean and comfortable fabrics and accessories. Bring extra just in case of accidents.
● Bring a pacifier – Pacifiers are a lifesaver for every photography session as it calms and soothes the newborns.
● Feeding ahead of time – Feed the baby about half an hour before the session to keep the baby asleep throughout the session. It would be easier to achieve those curly poses and cute positions when the baby is asleep.
● Home décor and colors - Identify the color pallets that you want to include and what to avoid in your portrait. Make sure that they complement the colors in your home and nursery.
● Clothing for parents and siblings – In family portraits, it is highly recommended to choose simple and solid colors that would complement to the babies' outfits. Also, avoid logos.
Apart from these, I have discussed many other crucial factors in one of my posts. Here's how you can plan your first baby photo shoot! Check it out and let me know your thoughts on it.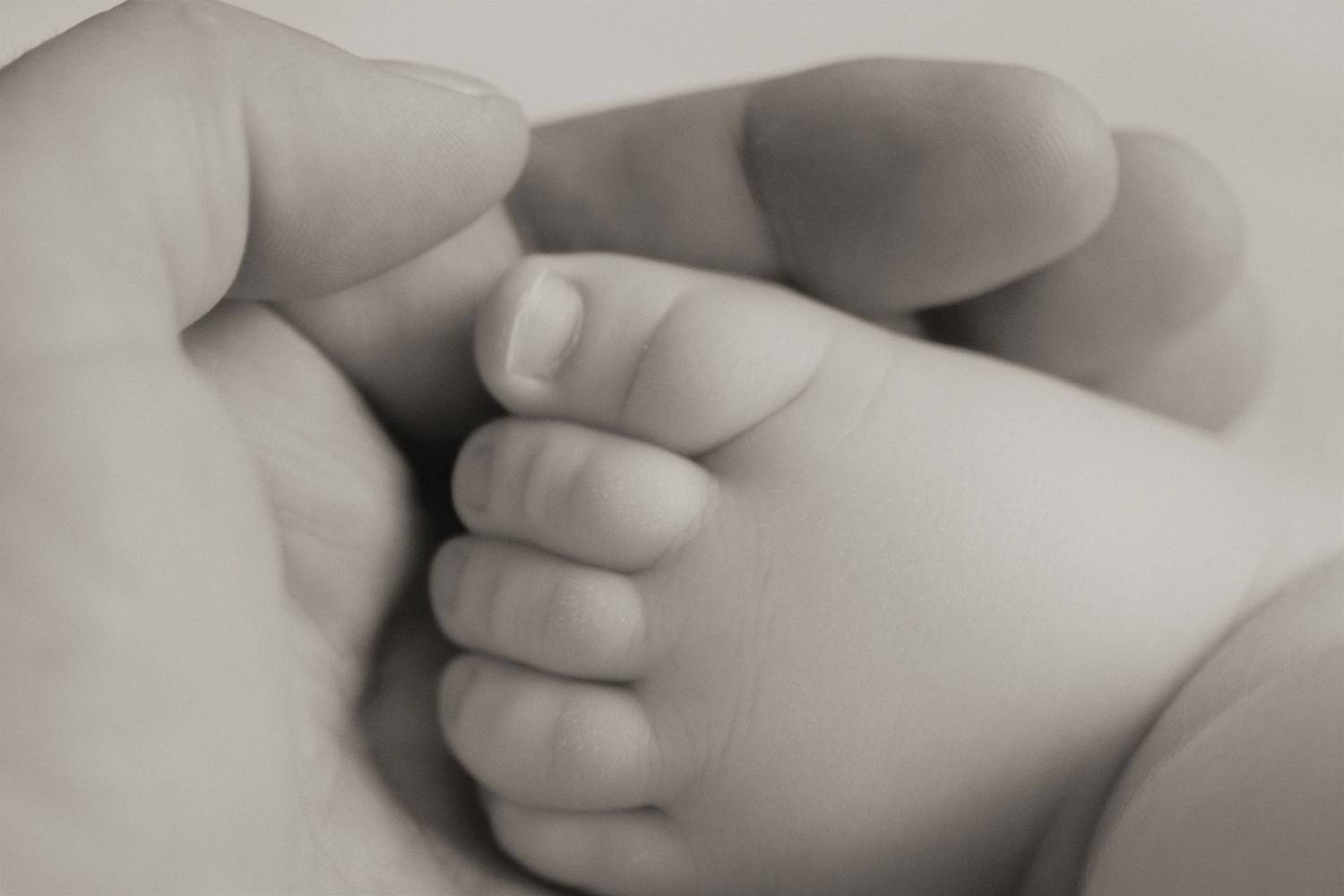 The nineteenth-century Prussian military commander Helmuth van Moltke once said: "No plan survives first contact with the enemy". The same could be said newborn photography. You can't predict newborns, so expect to be surprised and don't be afraid to fail at some point. Your perfectly planned out checklist can be totally scrapped if the baby cries or gets upset or just by answering the call of nature. Also, do not set your expectations too high and do not overthink the dos and donts. Your checklist will guide you in every step and remember that baby shoots are usually the best when they are simple. Your most important role as a parent is to remain patient and calm AND TO ENJOY THE EXPERIENCE.
Here are a few suggestions if life happens to throw a wrench in your plans

● Sleepy baby – Most parents think that their baby needs to be awake when doing a photo session not so. To get those perfect curly poses, you need to have your baby warm, comfortable, and asleep'

● Less is more – Full clothes and lots of accessories might swallow up your baby and might distract from the focal point of the picture. So, use fewer accessories and prepare clothes that are comfortable enough to fit the baby.

● Call of nature – Prepare for the baby to pee or poop during the session and expect that it could get messy especially if the baby is photograph unclothed. Do not worry or panic, bring plenty of baby wipes, towels, and extra fabrics for changing.

● Sit back and relax – Remain in the sitting area trust that photographers know what they are doing and that they will call you if they need assistance or if the baby needs to eat.


The key to a successful photography session is creating a perfect environment for the baby. To make sure that everyone especially the baby is comfortable, photo sessions are typically done at home and everything you need is already there.
●Set the Temperature – Newborns are used to being warm and cozy. By setting the thermostat of your room to 80 degrees or warmer before the session will keep the baby stay asleep longer and make position changes smoother. Warming the room up 30 minutes before the session will also ensure the baby isn't startled during wardrobe changes.
●Background – Create a simple beanbag set up facing a window. Layer it with blankets or fabrics for the backgrounds and pull them tightly to reduce wrinkles. Use blankets with soft tones for the background so that the image will be focused on the baby and not on the chaotic and overly colorful background.
●Prepare the baby– Remove diapers before the photographers arrive to avoid diaper lines when taking nude baby photos. Also gather the baby essentials such as baby wipes, hand sanitizer, paper towels, extra blankets or fabrics, etc. and keep them at reach where ever you need them. Lastly, feed the baby to keep them asleep during the session. When the baby is comfy enough, dress them in your first outfit choice.
●Natural Light – Open all blinds and curtains to get the most available light into the home. Natural lights from big windows are usually preferred to avoid flashes and added light since their eyes are very sensitive. Because of this, photo sessions are typically done mid-morning to late afternoon where natural lighting is at its best. Photographers will also bring additional lighting equipment if the room doesn't get that much light. I've already created a separate guide on Studio lighting to help newborn photographers learn something extra around this field.
●Props – You can use different types of props as long as they are safe and clean for your baby obviously. It should be free from harmful edges and chemicals, sturdy, not so small or big. Make sure that it is not made from glass or anything that could easily be broken. Also, make sure to coordinate your props with the fabrics and clothes. Keep everything simple, comfortable, and coordinated. Not sure which props to use? Check out this collection on my blog.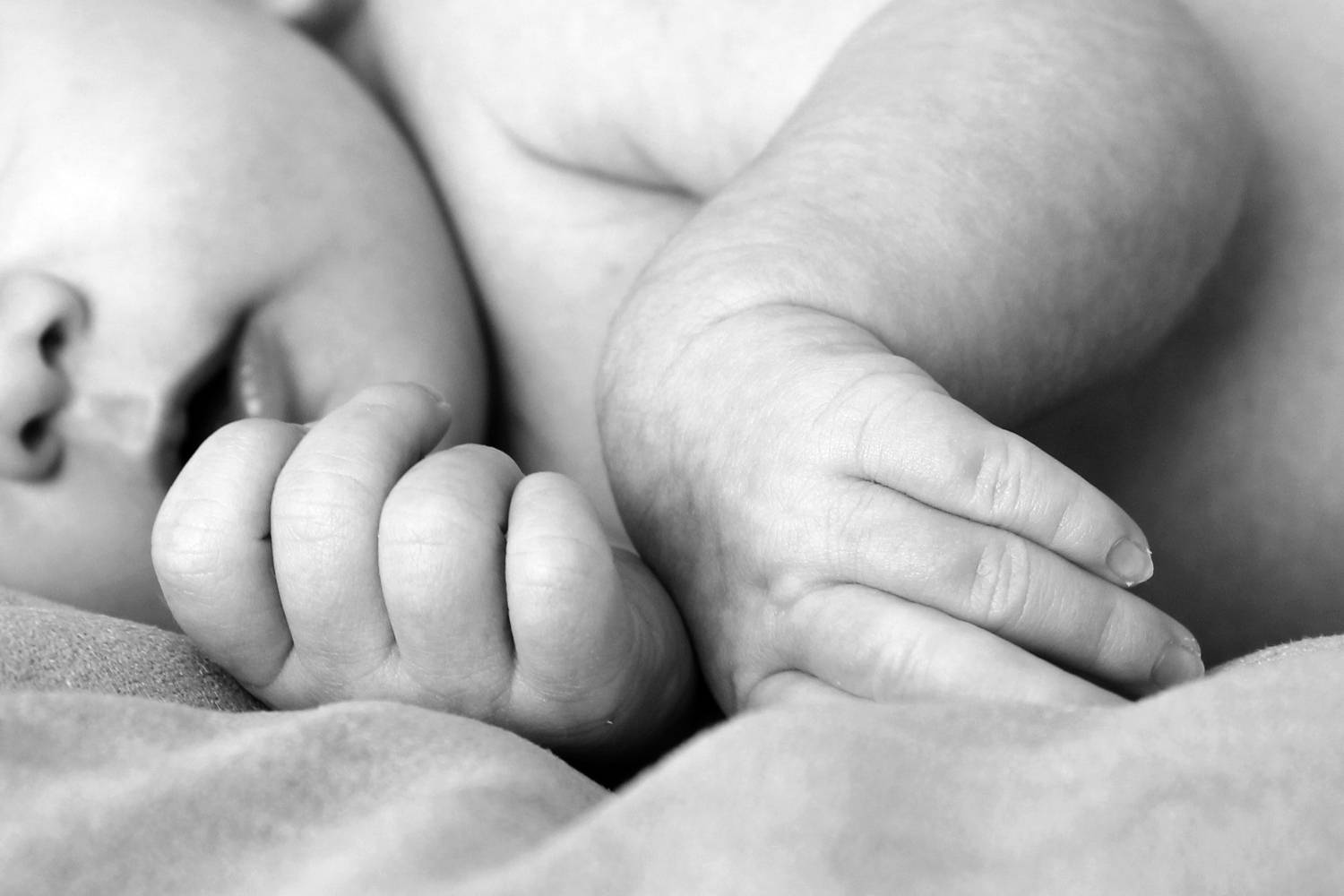 Safety Tips before and during the Photo Session
Babies' safety is always your top priority as a parent. Make sure that you and everyone handling your baby take safety precautions at all times.
Here are some baby safety guidelines:
● Remove long and pointed pieces of jewelry, accessories, and anything that might come in contact with the baby.
● Everyone should sanitize their hands continuously while handling the baby and the equipment.
● Never leave the baby unattended.
● Require safety straps on cameras while taking photos from above the baby.
● Do not force it!!! If the baby is not comfortable with the pose. Move on and choose another where the baby is comfortable. You can read tips for newborn poses and practice here.
● Make sure that the temperature is regulated.
● Adjust the clothes, accessories, or position if the baby is showing any signs of poor circulation.
● Keep the environment quiet. Babies can be easily startled especially when using loud props or camera noises. A white noise machine could be used to drum out some of these sounds.
Things to Keep in Mind during the photography Session
Babies have a very special connection with their parents, especially with their mom and can pick up on their energy in the room. Your number one goal as a parent is to stay calm and relax throughout the session, because if the baby perceives that their mom is anxious or stressed it can be mirrored by the baby. Trust that your photographers know what they are doing. Just place a chair off to the side, sit back, relax, and enjoy the moment.
● Let the baby sleep - If the baby is asleep when the photographers arrive, then don't wake them. They will wake up eventually, just let the photographers capture the natural sleeping and waking up process of the baby. Also, sleeping images are in most cases the BESTTTT. If the baby is awake, talk to them to get their attention. They tend to follow the voices that they are most familiar with.
● Everything can be a moment - Everyone involved should be wearing neutral colors or colors that coordinate with the theme because every moment can be captured. Photographers sometimes will capture the best images at the most unexpected times. There is plenty of down times when it comes to baby photo sessions and most of the time, breastfeeding, calming the baby, father smiling at this son, a grandmother crying and any other candid moments makes the sweetest memories.
● Sibling Love - Photo sessions are more fun and exciting when all members of the family are involved. Older siblings are also excited to spend every single moment with their new brother or sister, so don't let them feel ignored. Get them matching outfits. Capturing the bond between siblings is undoubtedly the most adorable moment that you would want to add to your collection of memories.
● Enjoy Yourself - Being a new mom or dad is already a tiring job but time will fly by if you are enjoying the whole process. Sessions may take 2 to 3 hours and the last thing that you want is to get stressed out over this. Just relax and have fun even if you feel like everything might go wrong. Remember that you know your baby more than anyone else and by being prepared, you are already minimizing the potential issues. Babies are always amazing to watch. Take this wonderful moment in because this is going to be the beginning of a lifelong journey that will be captured forever!